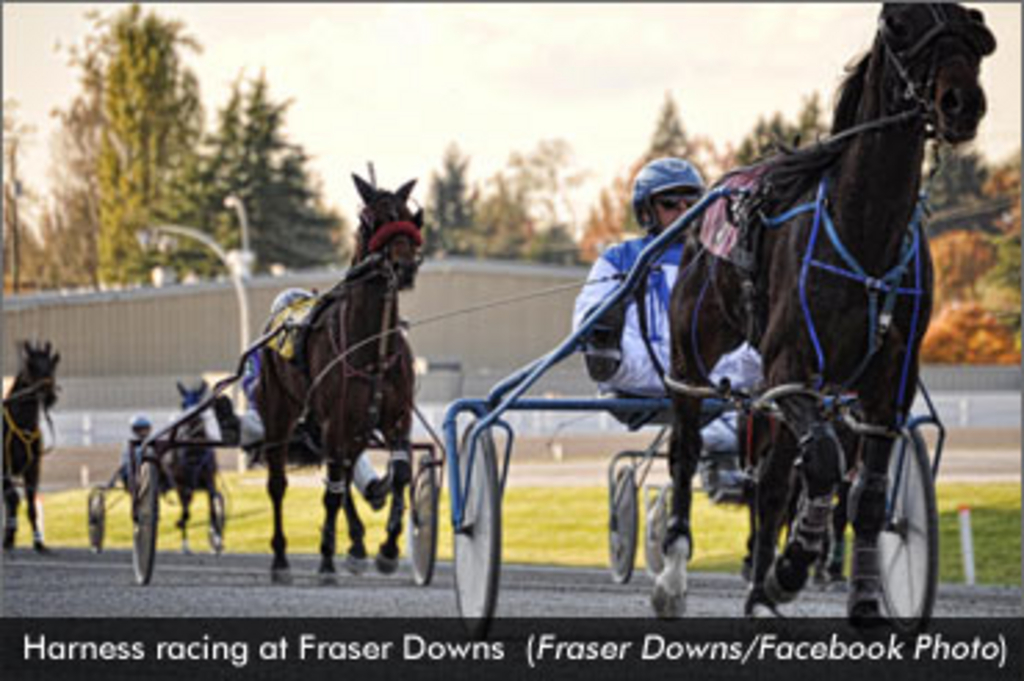 Published:
February 22, 2017 01:30 pm EST
Officials from Harness Racing BC and the Great Canadian Gaming Corporation have commented on the current state of the track at Fraser Downs, which has been hampered by numerous freeze/thaw cycles this winter.
The comments have come via an article by the Cloverdale Reporter that explains that some horsepeople are upset with the recent state of the track.
"Our track maintenance staff have put in countless hours of overtime to try and get the track into racing shape," said Darren MacDonald, the director of BC racing operations at Great Canadian Gaming Corporation. "With the extreme winter that we have had and the numerous freeze and thaw cycles, we have been at the mercy of the weather."
MacDonald went on to say that, "Every effort has been made to keep the track in shape, but, as an outdoor-based activity, we are completely at the whim of the unusual weather we all experienced recently. During this poor weather stretch we have had our track crew working — quite literally — on the track around the clock."
Harness Racing BC Executive Director Carla Robin has been quoted as saying, "The discussion this year is (GCGC) is having cost overruns. The overruns are because of the weather. Well when you budget, budget for winter racing."
Robin also addressed some other issues in her comments. She stated that some of the outer wooden rails on the racetrack are rotten, and that many general upgrades need to be made to the backstretch, as well.
"Discussions (with GCGC) regarding the deterioration of the backstretch have been ongoing for years and very little maintenance is being done," Robin was quoted as saying. "The membership has struggled with Great Canadian to actually maintain (the facilities) as per the lease agreement with the City of Surrey, which says it has to be maintained as a first-class racetrack facility."
The article also explains that Harness Racing BC has requested to extend the current Fraser meet to make up for several race dates that have been cancelled due to weather.
(With files from the Cloverdale Reporter)