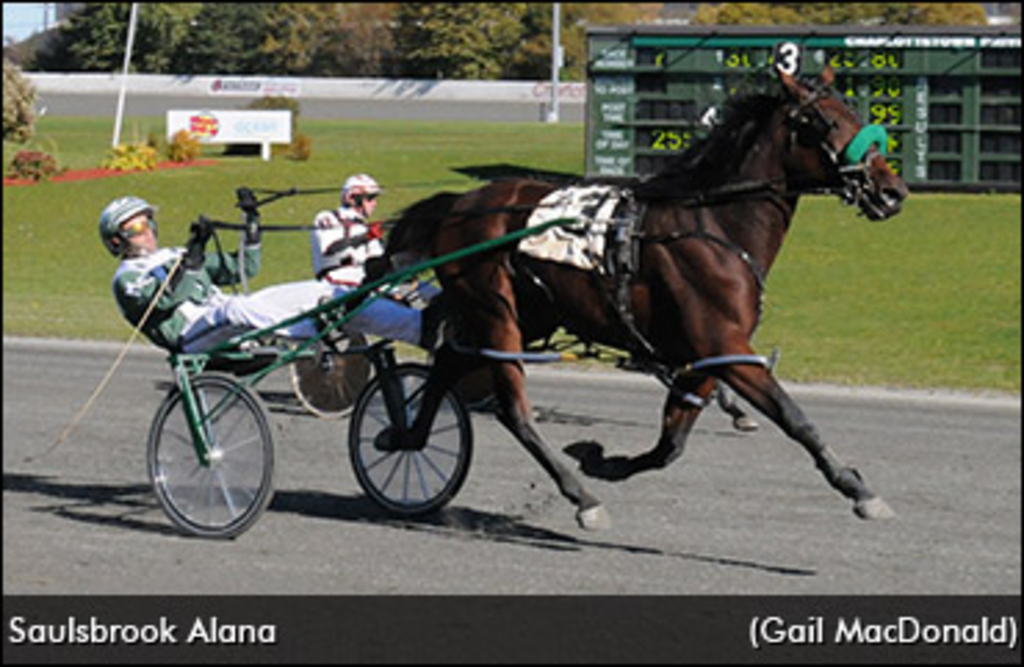 Published:
February 22, 2014 09:36 am EST
"We went over there to get a filly, and when we came to her, we knew that was the filly. She stood good. She's a beautiful-looking animal."
In 2013, the freshman crop of Maritime pacing fillies ripped up those rules as they tied and tore through track records at Summerside Raceway, Charlottetown Driving Park, Northside Downs and Inverness Raceway. And the fastest of them all was Saulsbrook Alana.
To read the feature on the Maritime standout from the February issue of Trot, click the following link: Lucky Number 13: Saulsbrook Alana.