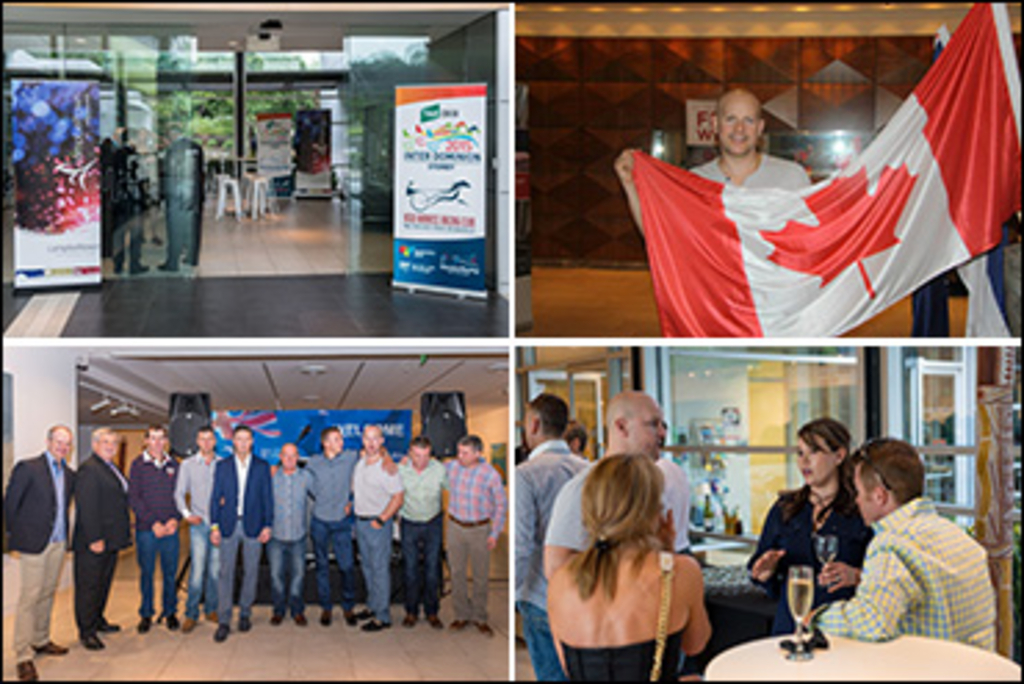 Published:
February 20, 2015 05:08 pm EST


The drivers taking part in the 2015 World Driving Championship continue to receive a substantial amount of attention from the Australian media.
Prior to the first WDC leg, Harness Racing Australia (HRA) and Harness Racing NSW (HRNSW) hosted an international drivers reception and presentation at the Campbelltown Art Gallery in Sydney. Brett Atkins, photographer for Tabcorp Park Menangle, was at the reception and shared some photos that Trot Insider has compiled into a photo gallery. To view the photos from the reception, click the following link: 2015 World Driving Championship Reception.
Canadian driver Jody Jamieson was the subject of an interview featured this morning, with U.S. representative Tim Tetrick, 2013 WDC champion Pierre Vercruysse and Norway's Vidar Hop also garnering attention in advance of the tournament.
Tim Tetrick
Pierre Vercruysse
Vidar Hop
Here is the schedule of race dates, tracks and number of races:
Saturday, February 21 - Tabcorp Park Menangle - Two (2) Heats

Sunday, February 22 - Newcastle - Three (3) Heats

Tuesday, February 24 - Wagga - Seven (7) Heats

Wednesday, February 25 - Bathurst - Four (4) Heats

Thursday, February 26 - Penrith - Three (3) Heats

Sunday, March 1 - Tabcorp Park Menangle - One (1) Heat (Tab.com Inter Dominion Grand Final day)
To view the entries for Saturday's card at Menangle, click the following link: 2015 World Driving Championship - First Leg - Menangle
Trot Insider will provide recaps and replays from each of the WDC legs as well as comments from Jamieson throughout the WDC tournament.