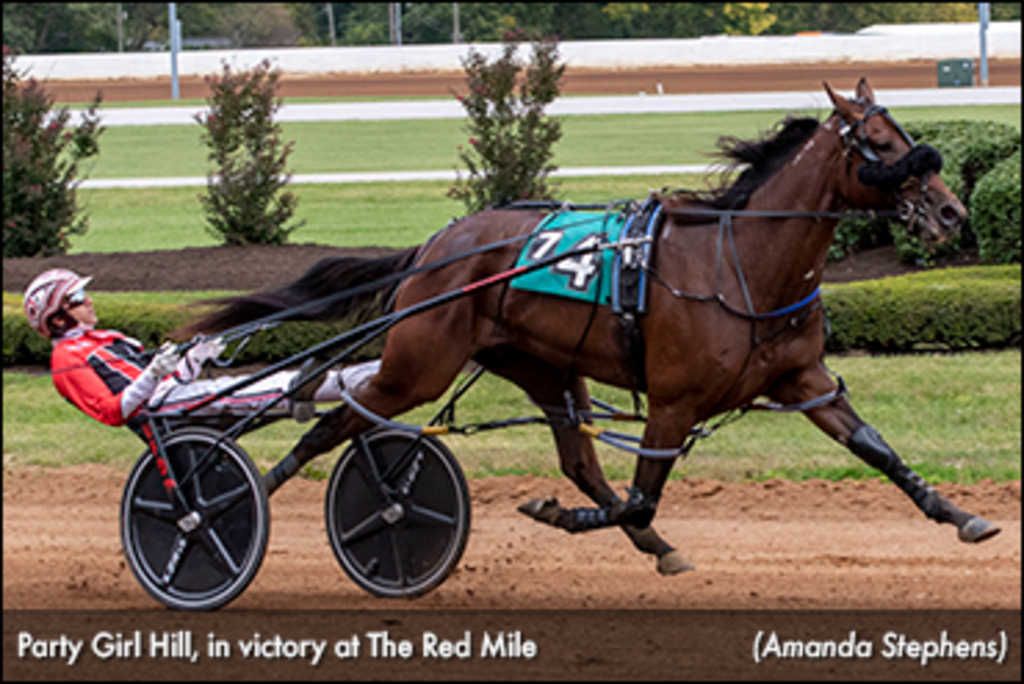 Published:
February 17, 2021 12:05 pm EST

Chris Ryder enjoyed a stellar 2020 campaign, thanks in large part to the stars of his stable: Bettors Wish and Party Girl Hill. With Bettors Wish's first foals on the ground, the now four-year-old mare Party Girl Hill will look to help Ryder carry his new-found momentum into 2021.
"To go to the barn and those two were there — most days, it was a blessing!" Ryder told Trot Insider. "They carried us through."
Bettors Wish retired from his racing career — good for 24 wins and over $2.7 million in the bank — after concluding his four-year-old season with a decisive 1:48.1 score in the TVG Open at The Meadowlands last November. Now, it's time for Party Girl Hill to make her statement against older company — and her nearly flawless three-year-old campaign serves as ample indication that she'll likewise be a major force to reckon with.
"She's been a surprise, even though we were confident when we first put her on the track," said Ryder. "She was terrific. It was a heck of a year. Couldn't even imagine that a completely inexperienced, unraced three-year-old would come out and just go the way she did. It just shows you what good stock she is."
Of 16 starts, Party Girl Hill won 15 of them, banking $932,545 in the act and taking her mark of 1:47.2 in her lone tilt against male company — in the Crawford Farms Tattersalls Pace at The Red Mile.
The lone blemish in her record came in the Breeders Crown at Harrah's Hoosier Park, where she finished third — beaten only a half length — behind Peaky Sneaky and Lyons Sentinel. Despite that defeat on harness racing's biggest stage, Ryder could not be more proud of his star filly, and he cites her day-to-day work ethic as a major factor in her success.
"She wants to go and do something all the time," the New Zealand native who is now based in Allentown, N.J., explained. "She loves going on the track, she loves going outside, she loves coming in and getting her dinner. Whatever you do with her, she's happy to do it; she's a go-getter. When she does it, she does it right. She wants to go on the track and jog; she wants to go train. When she's in a hole, she wants to come out and go. And obviously, when she's on the front and they come at her, she'll race them. But she's controllable — it's not like she's a puller. If you take a step back and look at what she's done, it's a vindication, really, because how many horses do that?"
After a well-deserved vacation, Party Girl Hill is poised to pick up right where she left off. Ryder indicated that Tom Hill's homebred daughter of Captaintreacherous and Look Cheap has been back in light training for "a couple weeks," and that she'll dictate her own terms.
"We asked a lot of her last year, and she did a lot," Ryder continued. "We're not going to the Matchmaker at Yonkers, but just on from there. We're just going to let us tell her when she's ready to go."
When Party Girl Hill is ready to return to competition, it's a given that she'll have to tackle the best pacing mares the sport has to offer right from the get-go. Given such a gruelling dance card, Ryder and Hill are keen on managing their mare to keep her fresh and capable of top performances on a consistent basis.
"Her four-year-old year, we're going to try to be on the cautious side," Ryder said. "She's got nowhere else to go but the big races. We're going to be careful to pick our spots."
Return trips to Canada for the Roses Are Red and the Milton may well be in the cards for Party Girl Hill, especially given her commanding 1:49.2 score in last year's Fan Hanover at Woodbine Mohawk Park.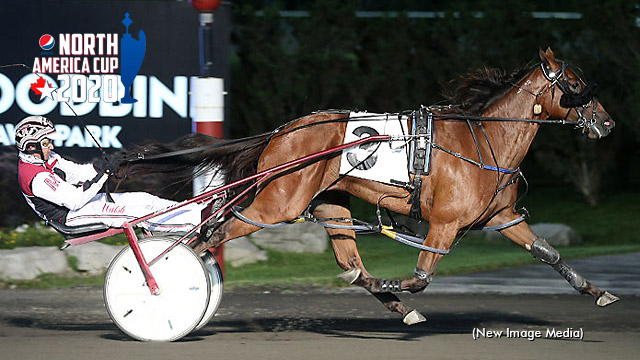 But tackling the boys again, like she did that fateful October day in Lexington?
"If she's dominating and showing that she could beat them at the time, we'd think about it," Ryder admitted. "I think at this stage we'd want to resist, but you never really know. Tom and I have talked about it a little bit, and we're on the cautious side when it comes to that."
Regardless of what Party Girl Hill's four-year-old season brings, Ryder is grateful to have been associated with — and to learn from — such a talent on the track.
"The longer you train horses, the more you realize they train us a little bit," he said. "I don't know how to communicate that, but the more you work with horses, there's always something to learn. Once in a while, things come along that you wouldn't think would happen."
... and sometimes, that unexpected surprise turns out to be a once-in-a-lifetime filly-turned-mare.
"You have to appreciate horses like that because they're rare."