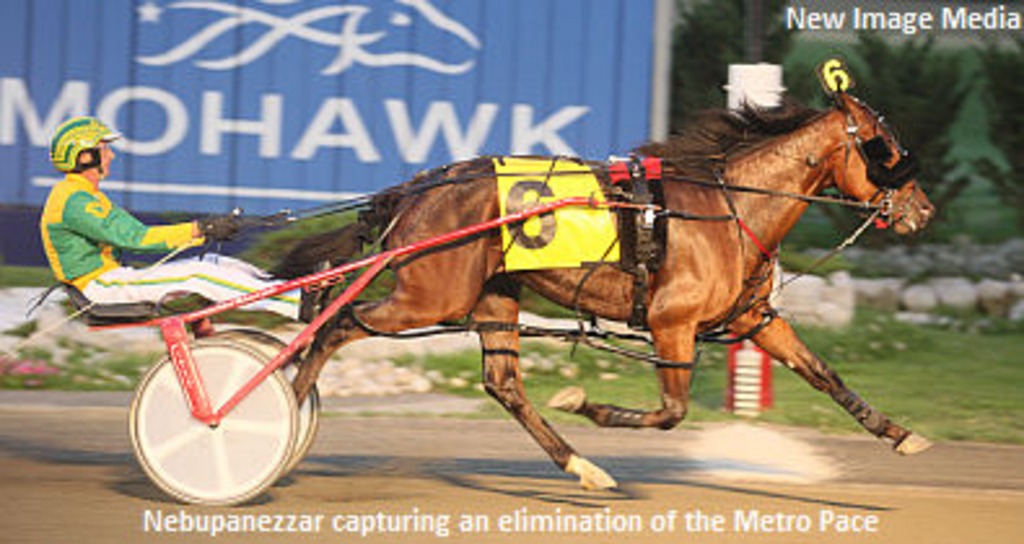 Published:
February 17, 2009 10:45 am EST
Stan Bergstein has ranked O'Brien Award winner Nebupanezzar at the top of the United States Trotting Association's 2009 Experimental Ratings for three-year-old pacers
.
Bergstein has predicted that the millionaire son of No Pan Intended will pace a mile in 1:48 this year for trainer Bob McIntosh, who also recently received an O'Brien Award (Canada's Trainer of the Year for 2008).
Nebupanezzar swept a pair of OSS Gold events in 2008 and did the same in the Governor's Cup, lowering his mark in the $820,000 final to 1:51.2. After winning an elimination of the Metro Pace, the gelding just missed in the $1 million final. Nebupanezzar capped off his freshman campaign by triumphing in his $300,000 division of the OSS Super Finals.
Bergstein has predicted that Well Said will pace in 1:48.1; Art Colony in 1:48.2, and Major In Art in 1:48.3 in '09.
To read an article in the Star-Ledger about the ratings, click here.
(With files from the Star-Ledger)