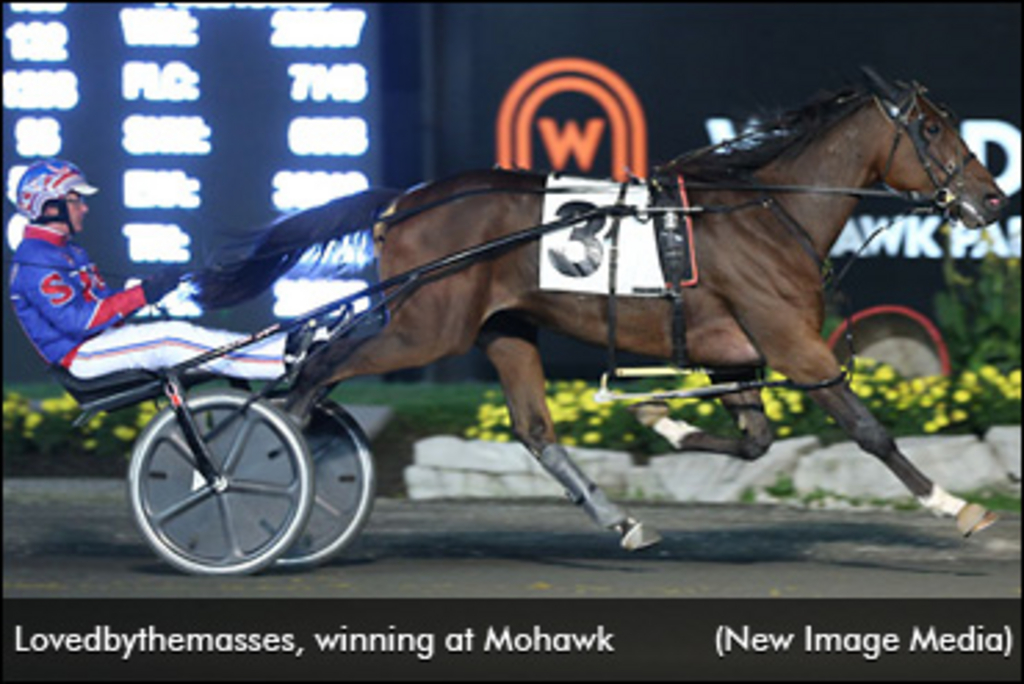 Published:
February 12, 2021 09:05 am EST
Tom Pollack and trainer Jeff Cullipher failed to get some of their targeted horses at last month's Tattersalls Winter Mixed Sale at The Meadowlands, but as they prepared to return home, the airport turned out to be as good as the auction ring.
Cullipher received a phone call from an agent regarding the possibility of purchasing two-time Ontario Sires Stakes Grassroots Series champion trotter Lovedbythemasses. Cullipher and Pollack, who own dozens of horses together, watched replays of the horse's races while sitting in the airport, checked his past performance lines, and decided to pursue a deal. A day later, Lovedbythemasses was part of their stable.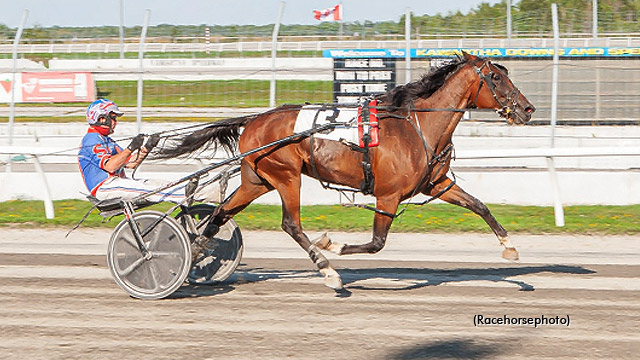 On Saturday (Feb. 13), the four-year-old gelding makes his debut for his new owners in the $22,500 conditioned trot at The Meadowlands.
"It was fortuitous timing," Pollack said. "The horse looked kind of dominant up (in Canada) in the Grassroots. What we liked about him is that he also raced with the big boys and his lines were more than competitive and respectable. It looked like a chance worth taking. Time will tell. We still really don't know what we have."
In addition to his success in the Grassroots Series -- where he won nine of 10 races at two and three combined -- the horse tested the Grand Circuit in the Goodtimes Stakes and finished fourth in his elimination and fifth in the final. In both, he started from post eight and was near the rear of the field at three-quarters before rallying to get a cheque.
For his career, Lovedbythemasses, by Muscle Mass out of Incredibility, has won 10 of 20 starts, hit the board a total of 15 times, and earned $190,493. He was trained in Canada by Ed Peconi Jr. and driven by Mike Saftic.
"It looks like he likes to race and can get the job done," Cullipher said. "We've only had him a short time, so I'm not going to say we've seen a lot or any one thing that jumps out at us, but so far we like him. He qualified well. We'll race him a few times and see what we've got."
Lovedbythemasses enters his seasonal bow Saturday off a 1:55.1 win in a qualifier Feb. 6 at The Meadowlands. He is 8-1 on the morning line. JL Cruze is the 3-1 favourite.
"It's a tough spot, a salty bunch he's in with, making his first start as a four-year-old," Pollack said. "But it's good to get him on the track and see how he does. We're still deciding (on staking). We're probably leaning toward putting him in at least anything four-year-old in nature. I don't know if he's ready for the older bunch, but I think he might be competitive with the four-year-old bunch for sure."
Racing begins at 6:00 p.m. (EST) at The Meadowlands.
(USTA)