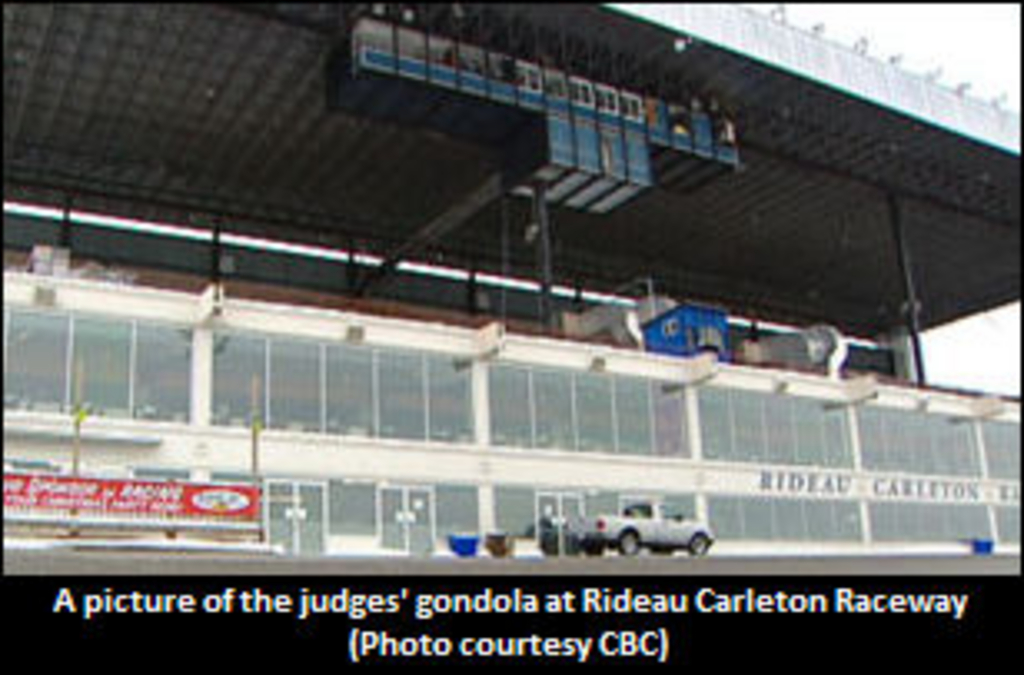 Published:
February 11, 2011 10:11 am EST
It has been reported that a pair of horse owners are suing the Ontario Racing Commission, its executive director, John Blakney, and Rideau Carleton Raceway over the judges' stand issue which caused the cancellation of scheduled programs of live racing
.
According to a report by the Ottawa Citizen, the suit has been filed on behalf of admittedly small-time horse owners Dan Mayo and Bob Montgomery.
Mayo, a lawyer, was cited as saying that they have taken their legal action because they are in a position to do so, while others may not be. He was also cited as saying that he was more concerned about justice than money in the matter.
The shutdown came with no warning to horsepeople which rely on live racing for their livelihood.
"The guys who are at it full time are afraid to make waves. They're afraid of the blowback," Mayo was quoted as saying. "The track and the commission could make life difficult for them. So it takes people like me and Bob to push back."
Mayo went on to say, "Really, it's about accountability. They didn't even apologize to us. Here we are, we're innocent third parties caught in a dispute between the track and the racing commission."
(With files from the Ottawa Citizen)
(Note - In a effort to consolidate comments on topics, if you wish to comment on the Rideau situation, please do so here.)
Related Stories
• Rideau: We Are Cleared For Racing
• MacMillan On Rideau Closure


• More On Rideau Cancellations, Gondola Situation
• Rideau Cards Cancelled Due To ORC Concern