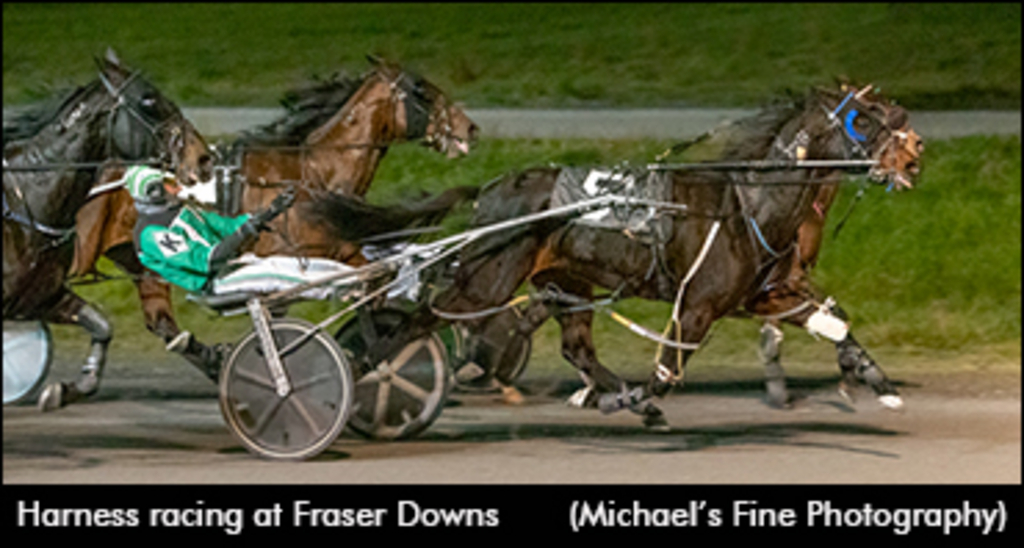 Published:
December 9, 2021 01:15 pm EST
Race dates for the 2022 winter/spring harness racing meet at Fraser Downs have been finalized.
The meet will feature 38 race days from January through mid-May. Live harness racing will take place on Sunday afternoons beginning at 1 p.m. and Monday evenings with a 7 p.m. post time.
"Our first race day of 2022 will be Sunday afternoon, January 2. After all this time while racing in the COVID period, with all the restrictions, we are hoping once again to attract many of our fans back to the track with an afternoon card," Nigel Holmes, executive director of Harness Racing B.C., told Trot Insider. "Traditionally, the Sunday afternoon card was always well-attended and hopefully the weather will cooperate with lots of sunny Sunday afternoons for the enjoyment of fans and participants alike.
"We have also scheduled a Monday evening card throughout the winter and spring of 2022 with the initial card on Monday, January 3 at 7 p.m. The Monday time slot is new for Fraser Downs and we are hoping to attract some attention in this period."
The spring portion of the 2022 race meet will wrap up with the final card on Monday, May 9.
To view the full live racing schedule, click here.