2020 Media Excellence Awards Finalists
Published: December 30, 2020 11:59 am ET
No Comments | Jump to Comments
Standardbred Canada is pleased to announce the finalists for the 2020 Media Excellence Awards, sponsored by Ontario Racing for the fifth consecutive year.
Now in its 13th year, the Media Excellence Awards program honours those who have, through one piece of exceptional work, covered Canadian harness racing in a manner that is extraordinary and of broad national appeal.
The finalists in the Outstanding Written Work category are: Garnet Barnsdale for his "Buzzworthy" column about Bill Galvin and Chris Lomon for his feature, "Tracking Down A Long-Lost Connection."
Garnet Barnsdale's "Buzzworthy" column in the October 2, 2020 edition of Harness Racing Update, recalled memories and paid tribute to the late Bill Galvin, a long-time promoter and marketer of horse racing and a member of the Canadian Horse Racing Hall of Fame. Barnsdale is a freelance journalist for various harness racing publications, public handicapper for Woodbine Mohawk Park, and past President of the Canadian Chapter of USHWA (United States Harness Writers Association).
"Tracking Down a Long-Lost Connection", written by Chris Lomon, and featured on Ontario Racing's website, tells the story of how John Evans became reconnected with harness racing and joined the ranks of racehorse ownership. Lomon is the Senior Manager of Website Content and Social Media for Ontario Racing.
In the Outstanding Broadcast category the finalists are Horse Racing Alberta's Young Guns Feature and The Pepsi North America Cup broadcast, produced by Woodbine Entertainment.
The "Young Guns" Feature produced by Mike Little of Shinelight Entertainment and Jeff Robillard of Horse Racing Alberta (HRA) was released on October 7, 2020 and shared on HRA's social media channels, and distributed to local television stations. The video showcases 'young guns' or rising stars in the harness racing industry including past Future Star winners, trainer-driver Dave Kelly and trainer Chris Lancaster along with trainer-driver Nathan Sobey and trainer Marissa Kleinsasser.
The Pepsi North America Cup aired on TSN on Saturday, August 29, 2020 from 10:00 to 11:00 p.m. This one-hour special high-definition broadcast of the $1 million Pepsi North America Cup was produced by Woodbine Entertainment's Broadcast Department, in partnership with TSN. Commentary was provided by Jason Portuondo and Chad Rozema of Woodbine Entertainment, and TSN's Laura Diakun and Brodie Lawson, with the race call by WEG's Ken Middleton.
The Outstanding Photography category finalists are Clive Cohen's "Training Day" shot and "In The Pocket", an action shot by John Watkins.

"Training Day" by Clive Cohen
Clive Cohen's "Training Day" photo was taken on May 27, 2020, the first day of training at Woodbine Mohawk Park after the first COVID-19 shutdown. The image was published on the Woodbine Instagram and Facebook pages. Cohen, the official track photographer at Woodbine Mohawk Park, is a four-time (2013, 2014, 2016 and 2018) winner of the Media Excellence Award for photography.

"In The Pocket" by John Watkins
Photographer John Watkins is a first-time finalist and his "In The Pocket" photo of Doug McNair was featured on the Ontario Racing website on October 23, 2020. Watkins is a regular contributing photographer to Ontario Racing.
The six finalists were the top two point earners in their respective categories.
Standardbred Canada would like to extend its thanks and appreciation to everyone who submitted entries for the Media Awards and to all the judges.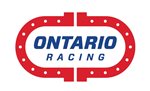 Judges in the Outstanding Written Work category included Caroline Soble, Communications Coordinator for Equestrian Canada, Michelle Staples, author and horse safety specialist, and an instructor at Equine Guelph; and Jackie Bellamy - Zions, Communications Director at Equine Guelph.
The judges for the Broadcast category were veteran broadcaster Al Craig, sports information officer at Mohawk College and past colour commentator for the Hamilton Bulldogs; Brad Diamond, of Bradford Productions, producer of numerous award-winning programs, including 'Motoring,' a weekly national half-hour magazine-style television program on TSN (The Sports Network); and Toronto sportscaster Claude Feig.
The submissions for the Outstanding Photography category were scored by Skip Dickstein, a past Eclipse Award winner and staff photographer at the Albany Times Union; Brandon Hall, executive assistant with the Ontario Equine Federation; and Shawn Hamilton, owner of CLiX Photography, whose passion for photographing horses has landed her photos on the covers and inside magazines such as Corinthian Horse Sport magazine, The Canadian Horsemen, Horse Canada, and Equus.
To see a list of past winners of the Media Excellence Awards, click here.
The winners will be announced at the Virtual O'Brien Awards Gala which can be viewed from 7:00 p.m. – 8:30 p.m. (EST) on Sunday, January 31, 2021 on standardbredcanada.ca