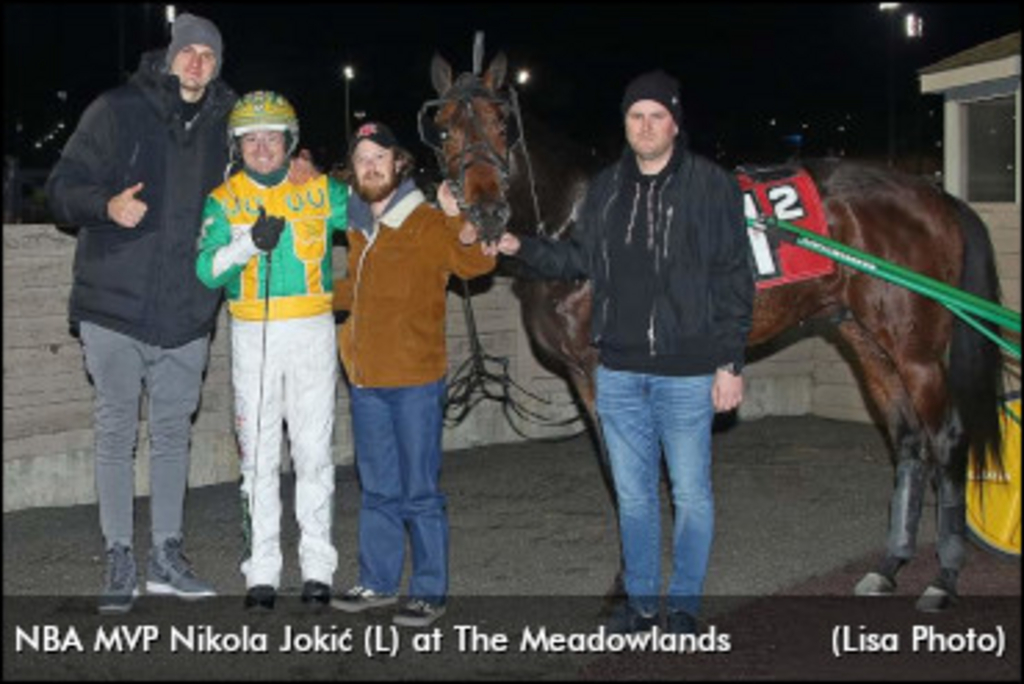 Published:
December 3, 2021 10:23 pm EST

Reigning NBA MVP, Nikola Jokić, made a surprise appearance Friday evening at the Meadowlands Racetrack.
Jokić, a standardbred owner in his native Serbia, is friends with Tim and Ashley Tetrick. He spent the day with the Tetrick's at Gaitway before visiting the Meadowlands at night.
"It was great to have Jokić at the track tonight," said COO & GM Jason Settlemoir. "It was fun seeing him interact with our drivers in the paddock. I can see him becoming a great ambassador for our sport."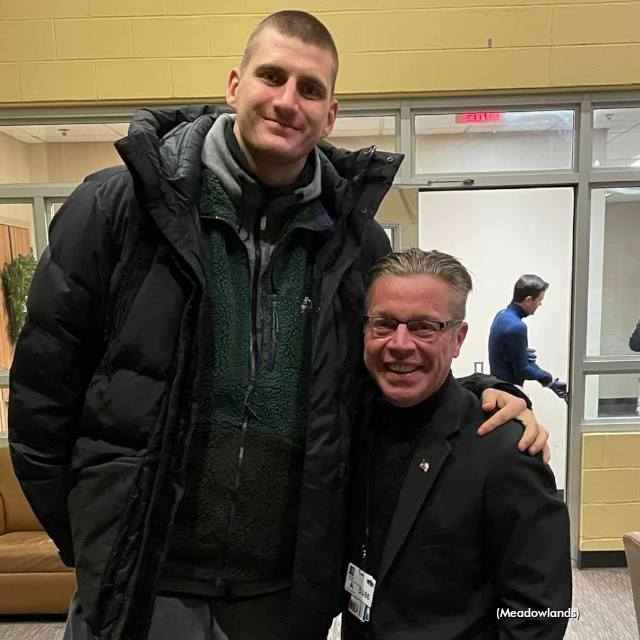 After visiting the winner's circle for Tetrick's Race 2 win, Nikola spent the night in the paddock speaking with drivers and trainers and did a brief interview with Jessica Otten after the tenth race.
"I wanted to get to know the sport here in the U.S. so I texted Tim about two months ago," said Jokić. "This experience has been great. Just to have so many people here know about the sport and to be around 30-40 horses is great."
(Meadowlands)