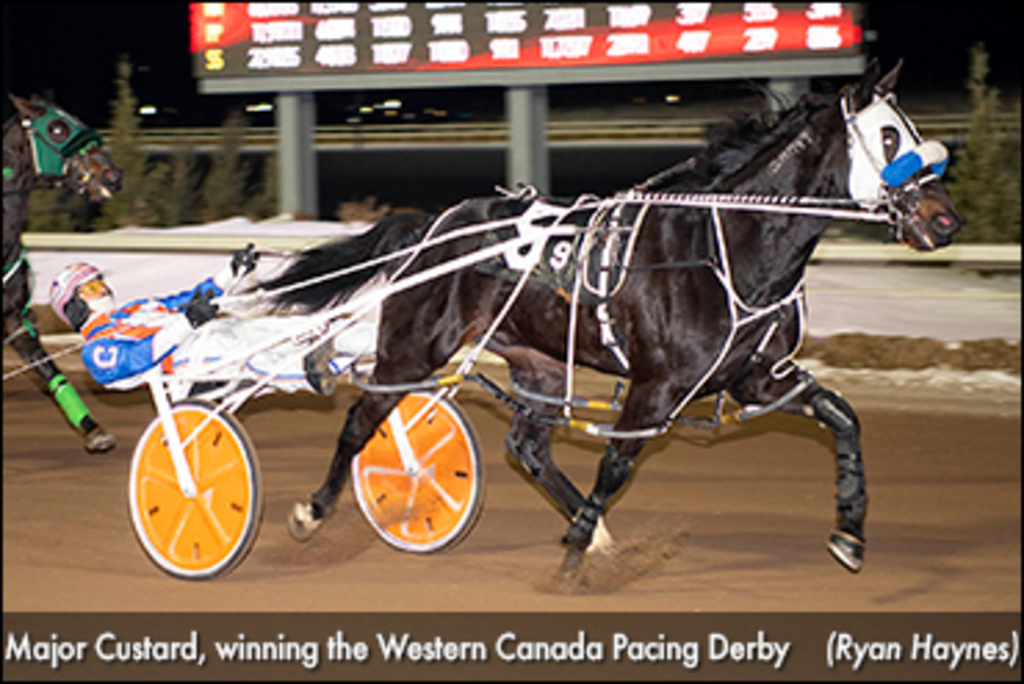 Published:
December 10, 2020 07:09 pm EST
Jim Marino remains one of western Canada's premier trainers, with his starters boasting a 21 per cent strike rate this year and more than $500,000 in purses earned each of the last five seasons. But, as harness racing in Alberta continues to face near-term uncertainty due to the continued spread of the coronavirus, Marino has decided to shift his focus to developing his younger pupils for the time being.
"I've decided to sell the top ones at the track and focus on the young ones," Marino said in a recent Edmonton Sun profile. "I have 14 yearlings in the barn right now."
Marino — whose 40-horse stable is one of the perennial powerhouses in British Columbia and Alberta — enjoyed a terrific 2020 season, largely on the shoulders of Major Custard, who won the Western Canada Pacing Derby and six other stakes finals on his way to amassing more than $220,000 in purses this season. But Major Custard and a number of Marino's other superstars are up for sale mainly as a means for Marino to reduce overhead in the face of potentially limited racing opportunities in 2021.
"We had a good year in the stakes and there's a lot of horsemen going to have a tough time, and I'm sure a lot of people in all lines of small businesses in Alberta and B.C. are having a tough time. If I can sell horses during the break, that's what I thought I would do."
While he's loath to part ways with his champion pacer, Marino's move to focus on his younger stock in 2021 could be just the recipe for another prosperous stakes season in 2022.
"Major Custard could be bought for the right price and, to be honest, I think he deserves the chance to be racing in the United States," said Marino, who is based in Surrey, B.C., near Fraser Downs. "I was really lucky to have such colts as that on such a crazy year as we had. Two were three-year-olds and the rest of them were two-year-olds."
Marino is optimistic about what the future holds for racing in the province once the pandemic subsides:
"I can't wait to get back to Alberta. Horsemen are tough and they're resilient, and have shown time and time again that they can bounce back. Alberta, I think, is the future of horse racing in Western Canada and we just need to get past this."