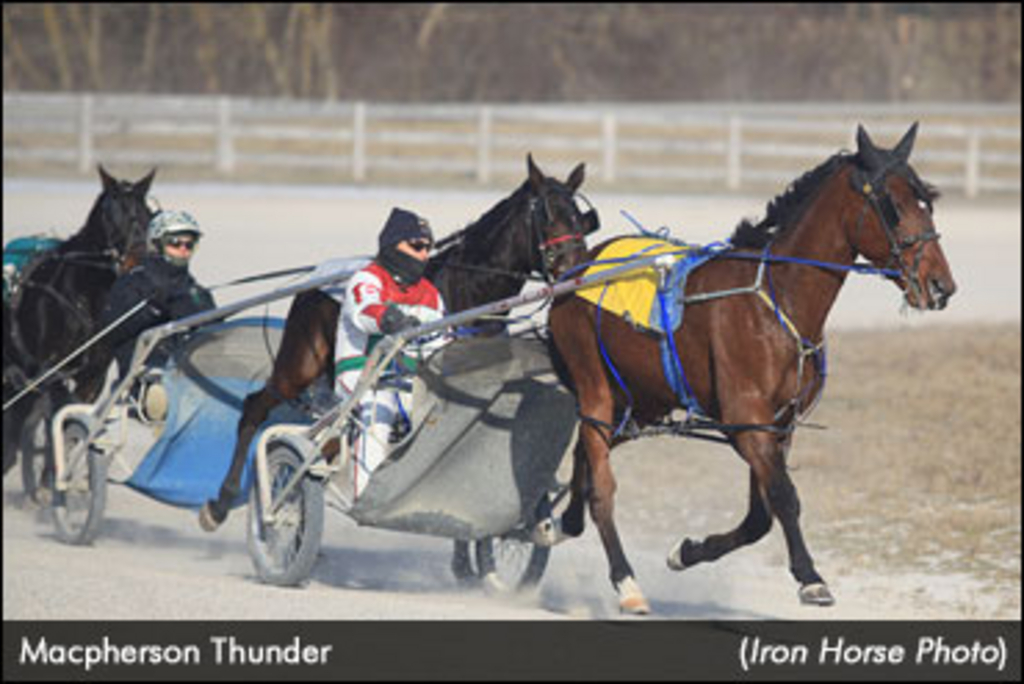 Published:
December 10, 2018 07:50 pm EST

Horse racing's fastest growing fractional ownership stable hosted its third annual Christmas Open House on December 9.
The Stable.ca welcomed 275 guests who traveled from 10 states and provinces to its headquarters at Tomiko Training Centre.
The free event showcased 78 yearlings training in 10 sets and was broadcast via livestream to more than 6,000 viewers worldwide.
Now in its third year, TheStable.ca is an award-winning fractional racehorse ownership business based in Guelph, Ont. and operated by Anthony and Amy MacDonald.
There are currently 146 Standardbred horses in TheStable.ca owned by nearly 600 people from 11 countries worldwide.
The innovative and engaging model invites people to own a little and love it a lot. Clients can purchase as little as one per cent of a horse, making the thrill of harness racing and racehorse ownership easy, accessible and affordable. The MacDonalds built this fractional ownership stable as a bridge — a way to welcome newcomers to racehorse ownership with a very modest investment (as low as $111), low-risk, and completely accessible and transparent operations.
Each year, TheStable.ca Christmas Open House fundraises for a local or horse-related organization. This year's donations totaled $1,250 and will be split equally between the Ontario Standardbred Adoption Society (OSAS) and the Standardbred Retirement Foundation (SRF).
Clients of TheStable.ca gave on behalf of their horses in a campaign titled Horses Helping Horses. The top earner was Macpherson Thunder, a yearling Sunshine Beach colt, which drew donations of $270.
Several prizes were awarded at the Open House, including one per cent fractions of five horses. The winners are listed below.
• 1% of Watch Ave - Karen Cullen
• 1% of Fusspot - Betty Strong
• 1% of Brushcut - Bob Herber
• 1% of Path Of Totality - Rick Doyle
• 1% of Alesund - Ruth Cudmore
The event included a surprise introduction of the newest horse to join TheStable.ca. First Glance turned several heads as he was led onto the track to greet guests. The adorable weanling is the only roan horse by Ontario sire Thinking Out Loud.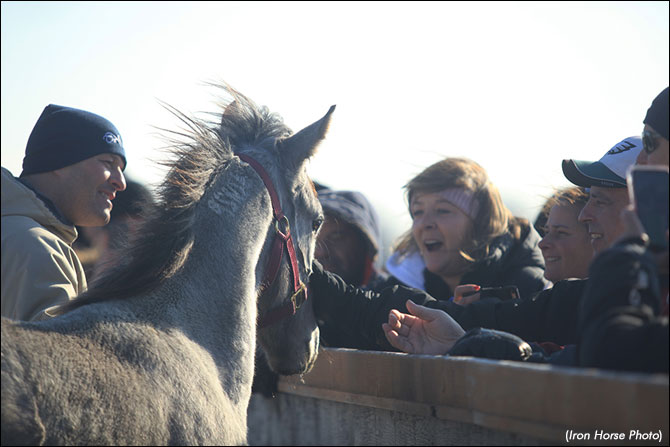 The next Open House is slated for May 12.
(The Stable)