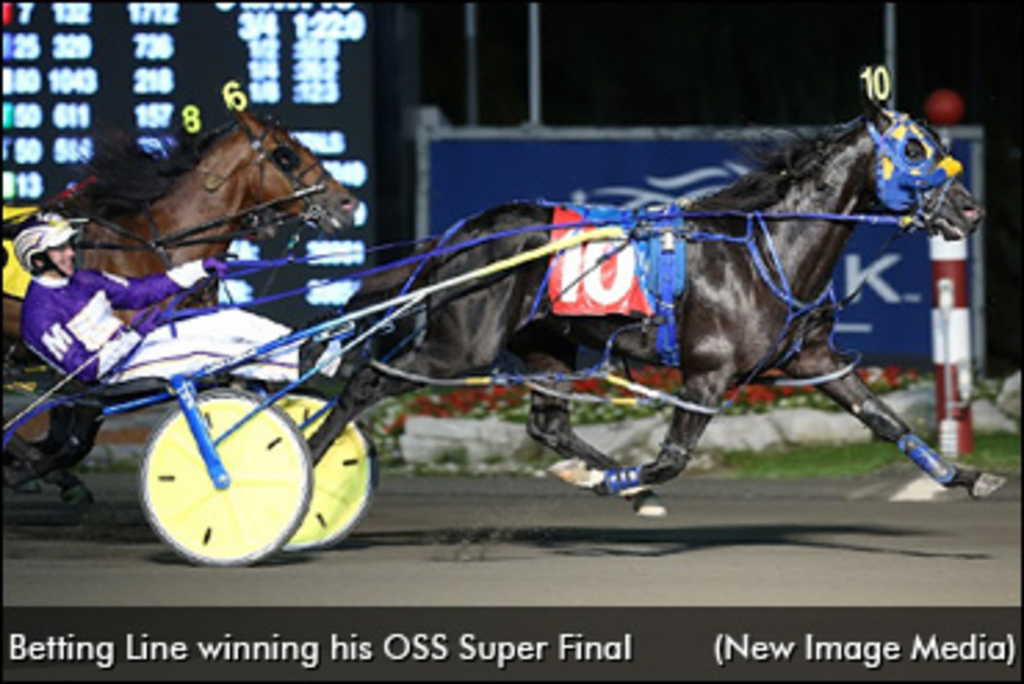 Published:
October 26, 2016 10:23 am EDT
With Halloween fast approaching, don't be surprised if trainer Casie Coleman is a bit sensitive over anything resembling a spider.
On Saturday, just as the Breeders Crown elimination card was about to begin, Betting Line was announced as scratched 'injured' from his Breeders Crown elim. Coleman posted on Facebook that one of Betting Line's front shoulders was "swollen and hot" and he was resisting having a blacksmith place that leg up on an anvil to examine his hoof.
While initially thought of as an injury such as a muscle tear, further investigation found two spots on the shoulder that looked like bites from something like a spider or insect. Once these punctures were found, antibiotic treatment began on Betting Line to help clear up any infection or toxicity.
By Sunday morning, Betting Line was responding well to his treatment and he was back out on the track for the first time since the incident on Tuesday morning.
Based on his recovery, there could be three more starts for Betting Line before heading to stallion duty in 2017. Those starts would all take place in November at Dover Downs in the Matron and the Hap Hansen Progress Pace.
The past month has been a tumultuous one for Team Betting Line. Coleman was under scrutiny for possibly administering a substance to her star pacer while he was in detention at the Delaware County Fairgrounds for the 2016 Little Brown Jug, a race which Betting Line won in world record time.
Two weeks ago, the Ohio State Racing Commission (OSRC) found no reason to change the order of finish in the Little Brown Jug after its investigation. On Monday, the OSRC released the reasons for decision in the Little Brown Jug investigation. The OSRC report can be found on pages two and three of the following PDF.