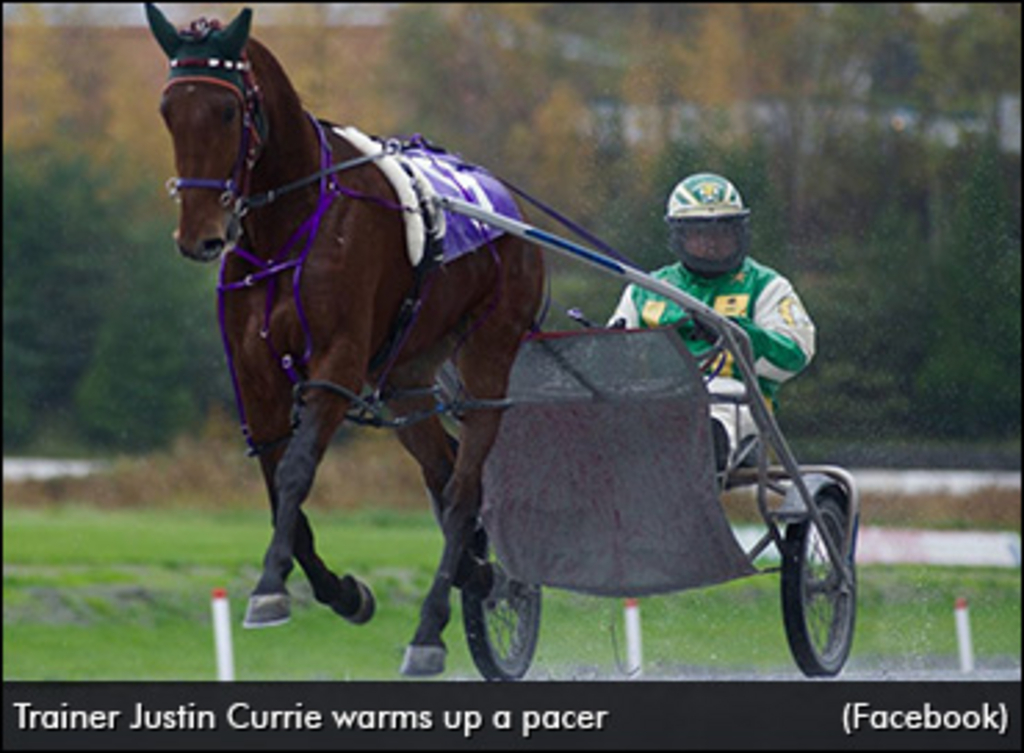 Published:
January 20, 2018 08:03 pm EST
Although he'll no longer send out O'Brien Award finalist Mateo, trainer Justin Currie looks to have a handful of horses ready to step up and take centre stage in his stable.
On the heels of a career best season as a trainer in 2017, Currie has dominated on the track thus far in 2018. The last five horses the Currie barn has sent postward at Northlands Park have clicked for victories, with four of those wins coming on the Saturday (Jan. 20) card.
Currie swept the early Win Four at Northlands, winning Races 4 through 7. Driver Mike Hennessy kicked off the streak with Senseless Beauty (1:57.1, $4.50) and teamed with Currie again in Race 6 aboard Gray Zee (1:56.4, $2.40). Tyler Redwood scored with Currie pupils Starface (1:57.4, $12.80) in Race 5 and Take On Da Boys (1:58.4, $4.10) in Race 7 to complete the four-bagger.
In 13 seasonal starts, horses from the Justin Currie barn are 7-3-2 to give the trainer an astounding 0.717 UTR to start the year.
Races 7 and 10 at Northlands involved a number of horses and participants in on-track accidents. Jamie Gray was thrown from his sulky during an incident in Race 7. Track announcer Matt Jukich told Trot Insider that Gray's horse Manhattan Kelly came out of the accident without harm and Gray completed the card -- even winning two races later.
Alfa Bagel Hanover took a bad step just after the gate folded in Race 10, ejecting driver Gerry Hudon and getting tangled with Tap Man (Mike Hennessy). Jukich said that Hudon booked off his last two drives with a headache, while Hennessy and the horses escaped serious injury. Hennessy in fact drove in the next race and won.
For the charted results from Northlands' Saturday card, click the following link: Saturday Results - Northlands Park.