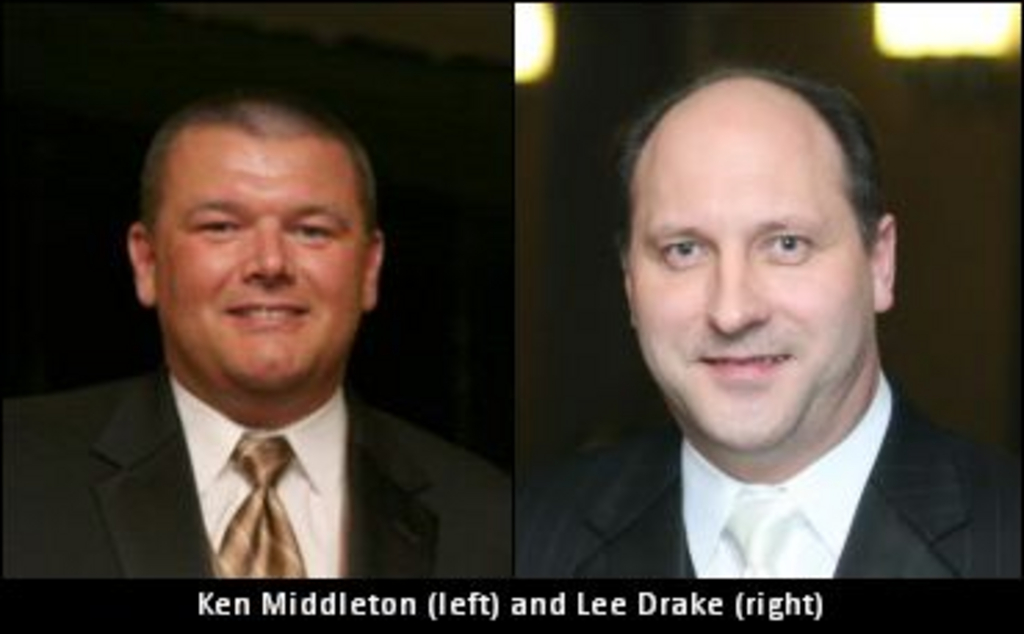 Published:
January 10, 2014 10:54 am EST
Standardbred Canada is pleased to announce that Ken Middleton and Lee Drake will co-host the 2013 O'Brien Awards.
Middleton is Woodbine Entertainment Group's standardbred race announcer and has been a regular anchor at the O'Brien Awards. This will mark the eleventh consecutive year that he will co-host the event.
"Co-hosting the O'Brien Awards for the last decade has been an incredible honour, and it's truly something I take great pride in. It's so cool to think back and recall all of the great horses and horse people that have been honoured on the stage over the years, and to be a part of those nights is amazing," Middleton told Trot Insider.
This will mark Middleton's first trip to the Island. "I think it's a perfect fit to have this year's event in the home province of the awards' namesake, Joe O'Brien. I know Maritimers are extremely proud and passionate about harness racing, and I'm sure it will mean a lot to them to have the opportunity to host this year's edition – especially since there are a number of finalists with ties to PEI," commented Middleton, "This will be my first visit to PEI and I'm really looking forward to it."
Lee Drake, manager of Marketing and Sales for Red Shores Racetrack and Casino, Charlottetown and Summerside locations, is also looking forward to hosting the event in his native province. "It's an honour. I've attended the awards for many years now and I'm excited about the opportunity to play a role in such a prestigious event."
Drake co-hosted the 2004 awards but explains that this year is "very special."
"This year has very special meaning to me. It's being a part of history. I've been fortunate to be involved in some special moments over the years, but to co-host the 25th anniversary edition of the O'Briens from the home province of Joe O'Brien is certainly a career highlight."
The 2013 O'Brien Awards will be held on Saturday, February 8, 2014 at the Delta Prince Edward and PEI Convention Centre in Charlottetown, PEI.