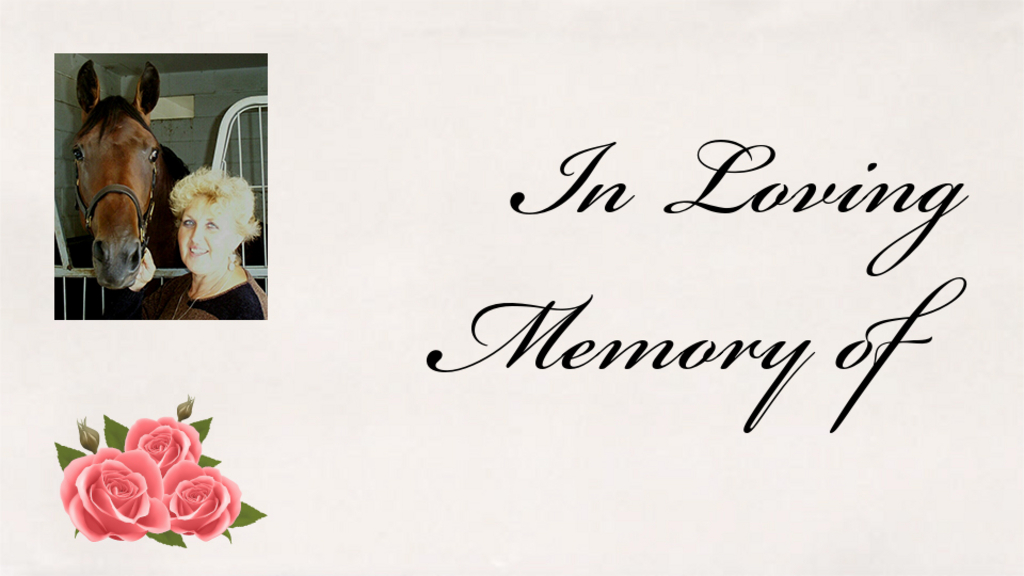 Published:
August 14, 2022 02:08 pm EDT
Standardbred trainer and caretaker Kathy Martens of Wainfleet, Ont. passed away on Saturday, Aug. 13 at the age of 72.
Survived by her son Lance Martens (Courtney), her grandsons Parker and Dean, her sisters Susie Martens, Ruth Altena (Mark), Martha Goudy (Bruce) and Marge Labonte (Daniel). Predeceased by her parents Abraham and Sarah Martens and her sister Esther Code (Glenn). Loving aunt of 11 nieces and nephews.
Visitation will take place on Wednesday, Aug. 17 at J. W. Hart Funeral Home in Dunnville, Ont. from 11 a.m. to 1 p.m.. A service will be held at the funeral home at 1 p.m. Burial at Kimbo Cemetery, 20 Highway following the service.
Please join Standardbred Canada in offering condolences to the family and friends of Kathy Martens.