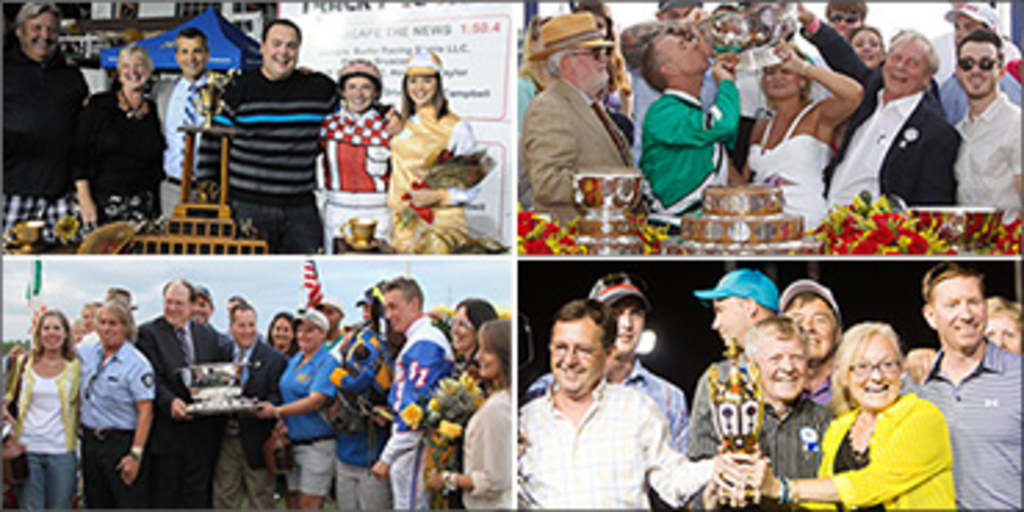 Published:
June 5, 2016 09:37 am EDT
As a horse owner, which race would you most like to win?
The current Standardbred Canada web poll asks participants which race is the most coveted to capture as an owner. As of 9:30 a.m. on Sunday morning, the Little Brown Jug was the most popular choice with 24 percent of the vote, with the Hambletonian as the second choice with 22 percent.
Rounding out the top four are the North America Cup (20 percent) and the Gold Cup & Saucer (17 percent).
Participants had the following comments in a 2014 SC video feature asking the same question.
"The North America Cup for me, it hits home...it's the hometown race. The Little Brown Jug has probably been the most enjoyable race to go to and watch but it wouldn't mean as much to me as the North America Cup." - Carmen Auciello
"The Gold Cup & Saucer, as an owner, trainer, driver, that's our signature race. It's as important to us as any race is in North America, probably on the planet. It's the race to us." - Brian MacPhee
"Still the Little Brown Jug. I've won the Jugette a couple of times, which was great, the North America Cup, that was great, but the Jug is special. It's what every Canadian boy grows up dreaming about winning." - Bob McIntosh
"The Hambletonian, and I don't think you have to say why. I mean, most people would give up the money to win, and I'm probably one of those people." - Frank O'Reilly
Which race would you most like to win as a horse owner? Have your say -- vote and comment on this week's SC web poll.