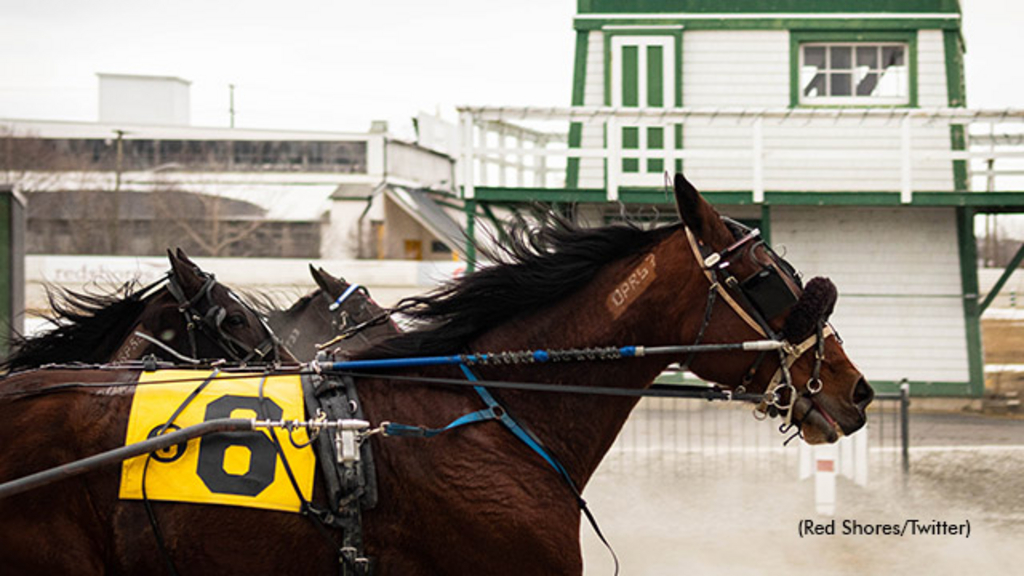 Published:
January 28, 2022 02:58 pm EST
Due to the pending storm with heavy snowfall and high winds, Red Shores, Prince Edward Island Harness Racing Industry Association and the Prince Edward Island Standardbred Horse Owners Association will reschedule Saturday's (Jan. 29) live race program.
Saturday's card has been moved to Monday (Jan. 31), with first-race post time slated for 6 p.m. (AST).
Red Shores will be open to customers under the current COVID guidelines. Please note the Top of the Park is closed on Monday.
Catch all the action on the Race Day broadcast at Redshores.ca with live streaming also available on the Red Shores Youtube page. Wager online at HPIBet.com.
(Red Shores)