Published:
January 14, 2022 03:18 pm EST
On Friday, officials with Vernon Downs announced that the track will once again play host to the Dr. Harry M. Zweig Memorial and Empire Breeders Classic events in 2022.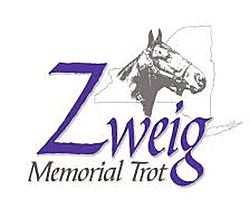 Vernon Downs will host the 48th edition of the $600,000e Dr. Harry M. Zweig Memorial three-year-old trot that is "Open To The World" on Saturday, July 9 during a matinee card starting at 12:15pm.
Long an important stop on the Grand Circuit tour for the top sophomore trotters, the Zweig offers both an open division and a companion filly stake that has seen Hambletonian winners Market Share, Royalty For Life, Pinkman and Ramona Hill add the title to their impressive list of career accomplishments over the past dozen seasons.
The Zweig stakes will serve as an important prep for the top three-year-olds this season, offering a race over Vernon's highly regarded seven-eighths mile surface for big money before heading to The Meadowlands for the Stanley Dancer Memorial then the August 6 Hambletonian.
The $500,000e Empire Breeders Classic (EBC) for NY sired three-year-old trotters rolls into town on the afternoon (post time 12:15) of Friday, June 17. The EBC will be raced without eliminations as it has the past two seasons, split into divisions if more than 10 declare for the stake.
Information on the Zweig may be found on the Harness Horse Breeders of New York website.
(Vernon)