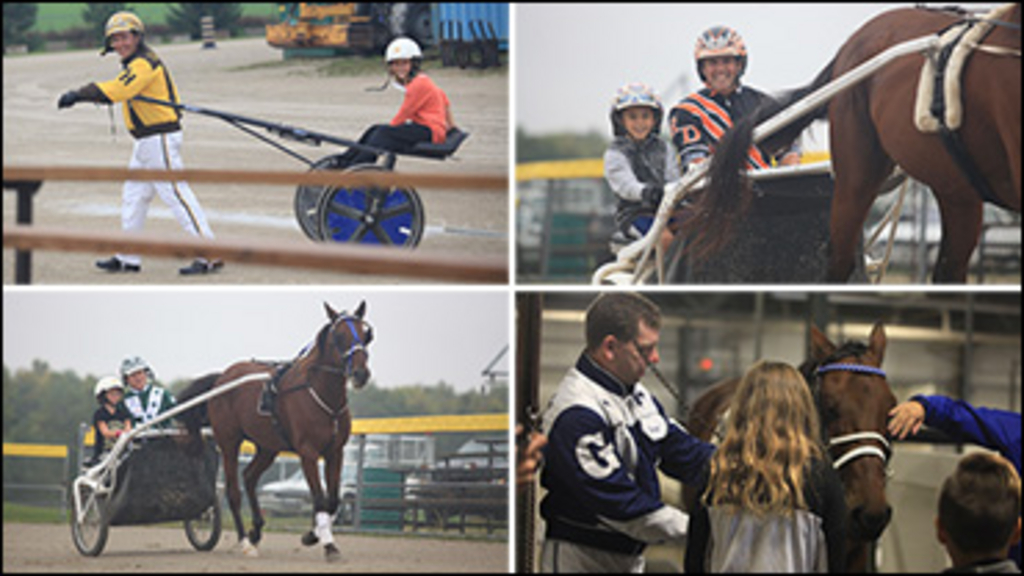 Published:
September 28, 2018 02:42 pm EDT
"Horses change lives. They give our young people confidence and self-esteem. They provide peace and tranquility...they give us hope."
As part of the National Driving Championship Itinerary, Standardbred Canada coordinated a 'Harness Racing Driving School' event with the Big Brothers / Big Sisters of Centre Wellington on Tuesday.
The Ontario Harness Horse Association provided its "Hands On Horses" program for this unique opportunity that was provided for eight little sisters and brothers.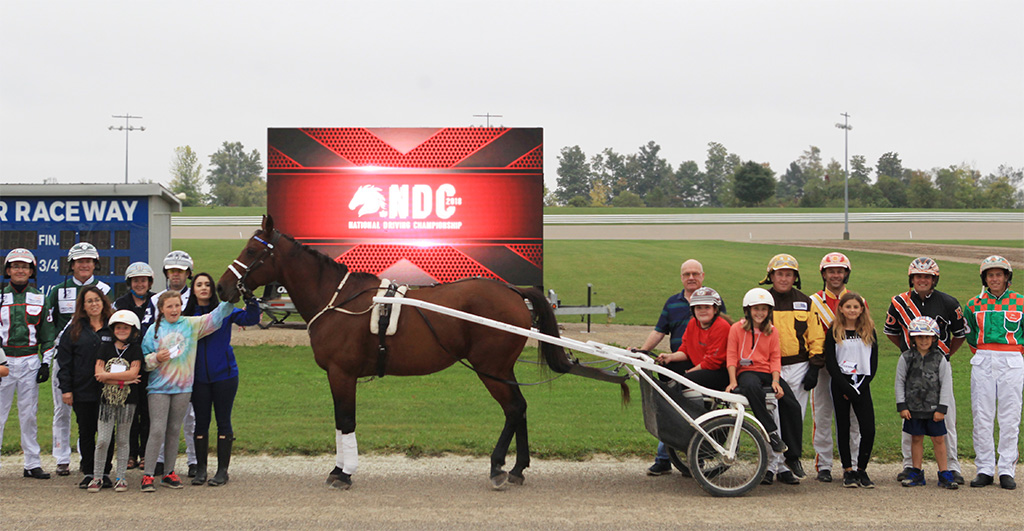 The majority of the kids had never interacted with horses, so it was a big jump for some of them to even pet or brush the horses, let alone sit in the jog cart and go for a ride behind one of the horses with a National Driving Championship driver.
The kids drew their drivers and spent time in the paddock where Brian Tropea, Executive Director of OHHA, his assistants Sienna Sovereign and Rachel Oenema, and the NDC drivers went through the basics of grooming and harnessing the horses.
The kids then put on their helmets and safety vests and went for a one mile spin around the Grand River oval with their drivers.
Clare Male, the Caseworker for BBBSCW who organized the little brothers and sisters was very happy with the event, "Thank you so much for giving us this amazing opportunity. It was a really great evening for the kids! They were totally pumped! None of them wanted to leave at the end! I pretty much had to drag them away."
Here's what some of the kids had to say:
"Can we do this again next year?"
"I want to come back again tomorrow"
"My driver was awesome! He even gave me his goggles and was letting me wear his gloves."
"When one child finally decided the horse wasn't that scary, I asked her if she was happy she gave it a try," said Male, "and she said 'yes! this horse is not so scary.' I asked her if she liked it and she said 'she loved it.'
"I have to say that this event went way beyond anything I could have imagined. I couldn't stop talking about it and showing people the pictures I took on my phone. The parents I spoke to were also blown away by the drivers giving their time to the kids."
As much fun as the kids were having, the drivers were enjoying themselves too.
"It was so great to see the expressions on some of their faces when they interact with the horses, especially the ones who don't ever get this opportunity," said Kelly Hoerdt. "This is just like what we do at the Stollery Fundraiser, and you can't underestimate the impact a horse has on someone."
SC would like to extend our sincere thanks and appreciation to Brian Tropea and the Ontario Harness Horse Association for providing the horses and gear from their Hands On Horses Program and making the Driving School event available to the kids. Photos courtesy Iron Horse Photo.