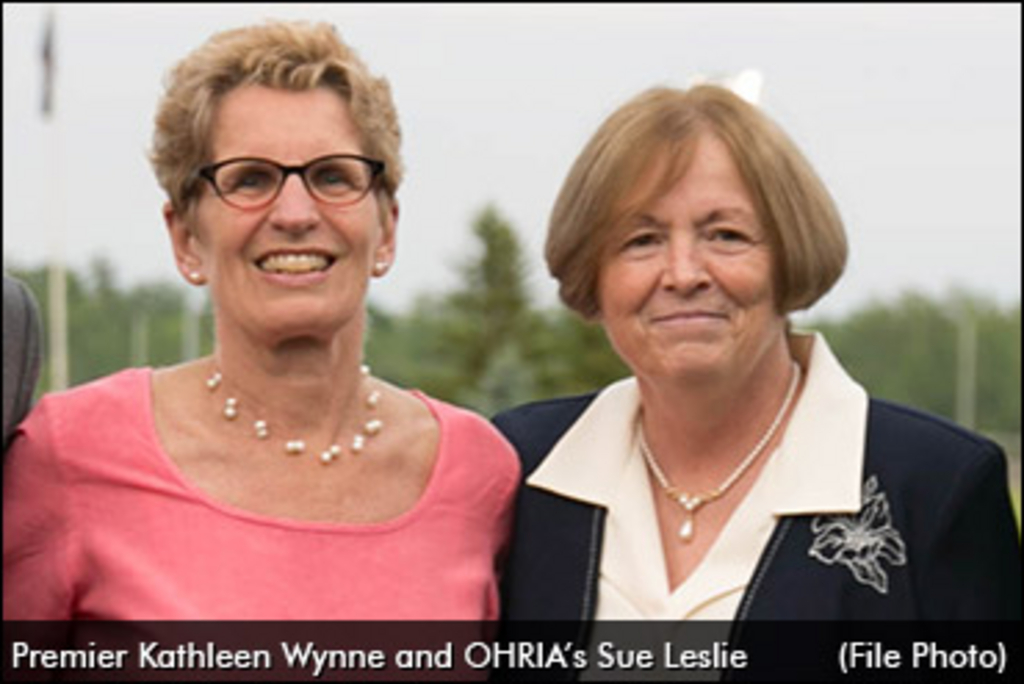 Published:
September 26, 2014 10:42 am EDT

"I look forward to the future. I think the right people are sitting at the table to move this forward now, and the cooperation is there."
In an update posted to the OHRIA website, Sue Leslie discusses the status of the long sought-after reintegration of Ontario's horse racing industry with the Ontario Lottery and Gaming Corp. One problem that's a current impediment, according to Leslie, is that there is still some lack of clarity on what exactly "integration" means.
"There's been a little bit of a delay in pushing hard forward because all of us -- both on the horse racing side and in the OLG -- are trying to make sure that we really understand what Premier Kathleen Wynne and her government means by integration," Leslie told Norm Borg. "So we're trying to get a more well-defined description of what the government's view of integration is and that should be forthcoming very shortly.
"The cooperation is there; obviously with what we've all been through, and as much as we really don't have sympathy for OLG, this has been a difficult two years for them, too. They haven't had a lot of stability in terms of their leadership at OLG. To [OLG Chair] Phil Olsson's credit, he is starting now to gel that and gel his board."
By "very shortly," Leslie indicated that she's hopeful that answer would come "in the next couple of weeks."
On the side of horse racing is, according to Leslie, the majority government in Ontario that should help expedite any future projects. There are some "short-term" projects on the table now that, according to Leslie, would take less time to realize than others. Details on those products were not elaborated on in fairness to those currently working on them.
Leslie and Borg also discuss the recent announcements pertaining to Fort Erie and the Standardbred yearling crop as well as the idea of establishing a marketing fund for racing from the province's purse pool. To listen to the full interview, click the play button below.
---
---