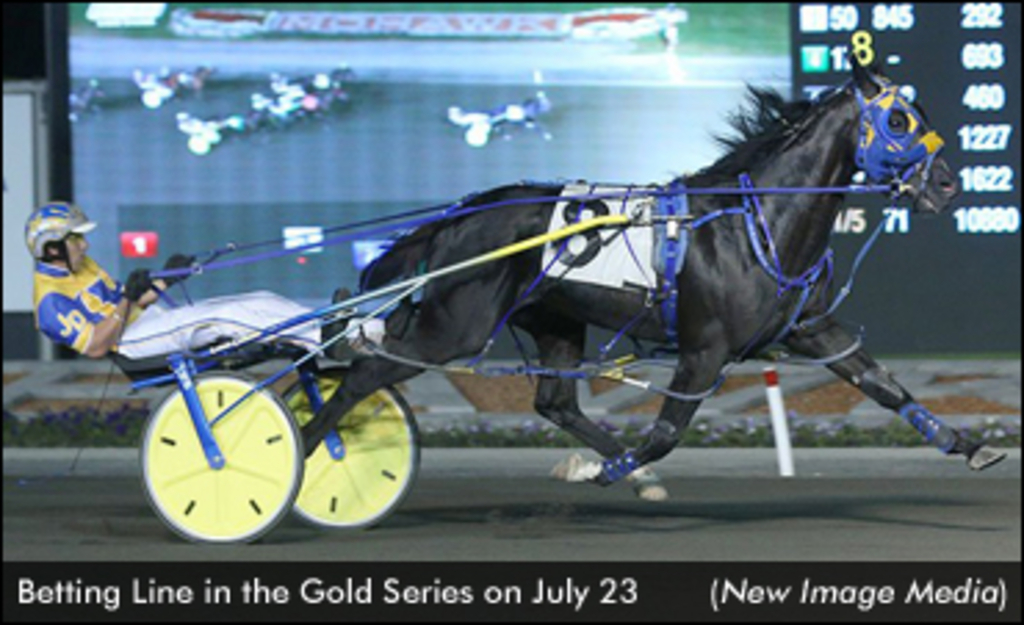 Published:
July 28, 2016 09:33 am EDT
It was not the happy drive home that Betting Line's connections expected after the star three-year-old pacing colt won his Ontario Sires Stakes Gold division last Saturday (July 23) at Mohawk Racetrack.
While shipping home from Mohawk on Saturday night after Betting Line earned his sixth straight victory, the truck and trailer driven by Casie Coleman's assistant trainer, Mark McKinnon, were hit in a head-on collision on Campbellville Road. Fortunately, McKinnon and Betting Line were not injured.
"We were heading down Campbellville Road and I stopped at the stop sign down at the end waiting to turn onto Highway 6 to get back to our farm and a vehicle travelling on Highway 6 was in the left lane and swerved over and sideswiped the front of our truck," McKinnon told Trot Insider, adding that the other driver fled the scene of the accident, which left the front end of Coleman's GMC truck damaged. "It was dark and I wasn't able to get his information or anything like that.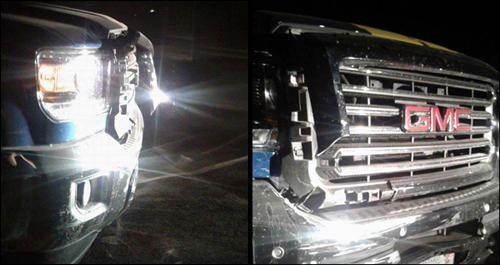 "With the horse and everything being on the back and it being Betting Line -- he gets pretty worked up at times -- I never thought to go after him or get his information or anything. I just wanted to make sure the horse was okay. He was a little agitated from the sound and the jolt that we got, but he was just worked up with everything and he was fine."
While it was a scary ending to the evening, McKinnon is thankful the accident wasn't worse involving a collision with the trailer carrying Betting Line and caused only superficial damage to the truck's bumper and grill.
The 2016 North America Cup champion is scheduled to compete next in the Gold Series leg at Georgian Downs on August 7 before heading stateside for the Carl Milstein Memorial at Northfield Park on August 13 and the Battle of Brandywine at Pocono Downs on August 20.