Published:
July 20, 2016 12:44 pm EDT
If you were a former racecar driver, what would be the perfect hobby to pick up if you were still looking for that adrenaline rush? If you're ever been in a sulky behind a Standardbred, you already know the answer.
A recent article by the Truro Daily News explains that Heather Gatti is the racer in question. She took part in her first amateur harness race in 2005 and was hooked.
"I used to ride, but I was never to a race before Shelby (Heather's daughter) had her horse in a barn at the track for exhibition," Gatti, an Onslow resident, told the Truro Daily News. "I was really interested in the care of the horses."
Gatti, who recently completed a round of chemotherapy, went on to say "The first time (she competed in an amateur race) I was so nervous I was sick. I still get nervous but it's exciting when you're behind the gate and the horse is so powerful."
Gatti participated in an amateur race at Truro Raceway this past Sunday (July 17), which was one of the many features of Atlantic Grand Circuit Week at the track. She steered an 11-year-old named Fluid Motion (AKA, 'Mo'), who she has driven since he was just two years old.
"I absolutely trust him," Gatti said about Mo. "He's 11 now and he's out 24/7, except when he comes in to race."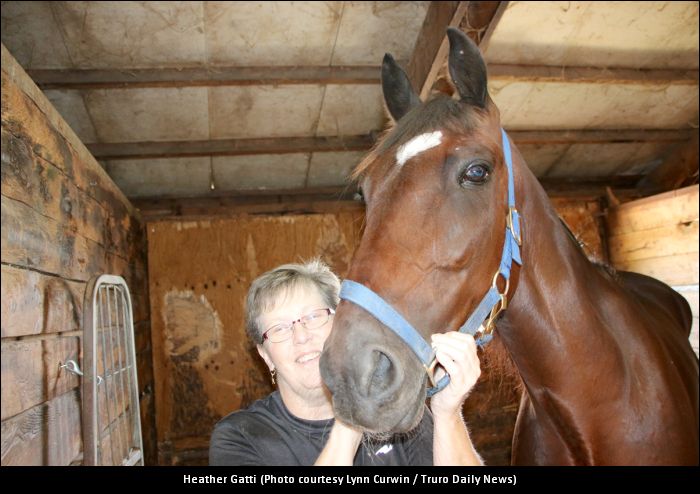 (With files from the Truro Daily News)