Published:
May 4, 2018 06:03 pm EDT
Racing Under Saddle (RUS) Ontario is getting back on top of the game! The RUS season is fast approaching and qualifiers have already begun. Two successful qualifiers have taken place and six horses are now ready to race under saddle.
RUS pre-season promotional events include participating at TheStable.ca's Mothers' Day open house on May 13 at Tomiko Training Centre where RUS horses and riders will be doing a training mile on track between training sets. Additionally, RUS will be on hand with a booth on Sunday, May 20 at Flamboro Downs for Confederation Cup day, and on Sunday May 27 at Grand River Raceway's Open House. Everyone is welcome to stop by and discuss RUS with the riders and volunteers.
The RUS race dates will more localized and consistent this year which will allow for easier planning for both participants and fans. Beginning in June, races are being planned for the second and the last weekend of each month through to October. With the last couple of race dates anticipated to be confirmed in coming days, a full season's schedule will be realized.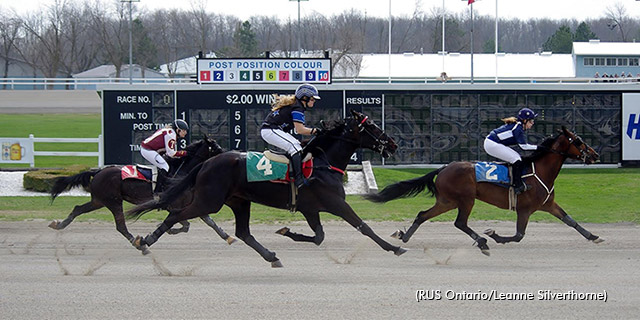 RUS is always looking for more horses to participate with the goal to get enough horses qualified to split fields by class. RUS horses only need to complete one successful RUS qualifying race per season to be eligible for all RUS races. If you have a trotter that you think might be a good candidate for RUS or who might benefit from routine change, contact a RUS rider who will willingly come and take your horse for a test ride. RUS members can be contacted at [email protected] or text 226-989-4840.
Stay up to date with what is happening at rusontario.com or at facebook.com/RUSOntario.Canada.
(with files from RUS Ontario)