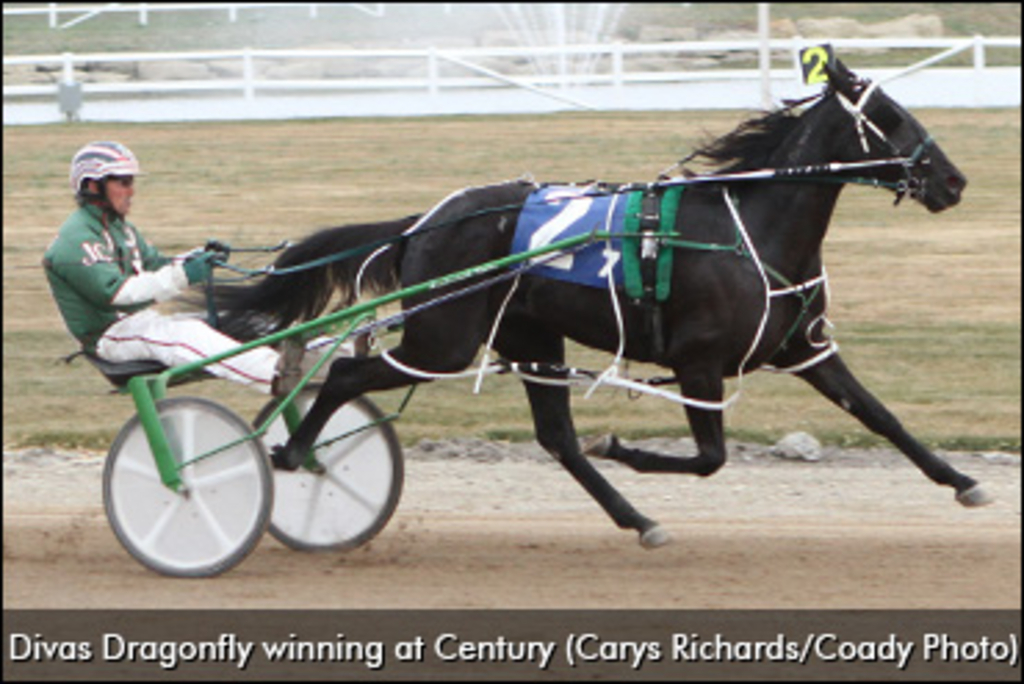 Published:
May 3, 2020 09:50 am EDT

Whether it's raising horses, racing horses or in one memorable instance - simply jogging a horse - it's safe to say veteran horseman Carl Archibald is horse crazy.
The architect of Meadowlark Farms transitioned from operating a training centre to creating an expanding breeding operation, but in recent years he's scaled back to a smaller operation -- a move he doesn't regret.
"We've been lucky enough to breed a champion," said Archibald. "We had Divas Dragonfly that won all the awards in 2015...time goes so quick. We've turned around and now she's in foal getting ready to have her first foal this year. Her mother has been a real godsend to us. She has turned around and has produced some of our better offspring and got us started in the breeding end of it."
Before that outstanding filly came along there were others that found their way into the spotlight for Archibald, and he was quick to recall their accomplishments.
"We've enjoyed the racing end of it, we've had a lot of good success in racing and I've had a lot of good success in training," he added. "I raced a mare called Petes Image that set the track record for three-year-old fillies at Stampede Park many moons ago. And we've turned around and raced some down in Ontario, shipped them down from here and raced down there and done very well at that. And we've had very good success at our racing end of it. So we've had both sides of it going now where we're breeding our own, bringing them up, getting them ready for the races and going from there."
But it's one filly in particular that was the straw that stirred the drink in recent years, and Archibald has no problem praising her for what she's meant to him.
"We were lucky enough through the bad area to have Divas Dragonfly to come through," stated Archibald. "She was an unbelievable two-year-old. She won 10 races as a two-year-old, she won some of the big stakes races as a two-year-old and so it kept us excited and we wanted to keep going. Plus the foundation mare, Midnight Diva, turned around and had some more offspring that started doing the same thing.
"So this is what really kept us going," he added. "We downsized the same as everybody else. We probably went down quite a few horses over the time and kept it down to a small, manageable lot. But now you could start to see us starting to come back. You could see the whole industry starting to change again. And that's going to get things rolling. We've been very blessed with what we have because of everything that's been going on for us."
While winning stakes races and taking home the purse money that goes with it is a great feeling, Archibald also recalled a jogging session that holds a special place in his heart.
"One of the pleasures that I had -- and felt very privileged to have been involved in -- I got asked to bring a horse in and jog it on Century Downs racetrack being the very first horse ever on that racetrack. I had that privilege, and that was something that really was special to me."
To view the full interview courtesy the Alberta Standardbred Horse Association, click the play button below.