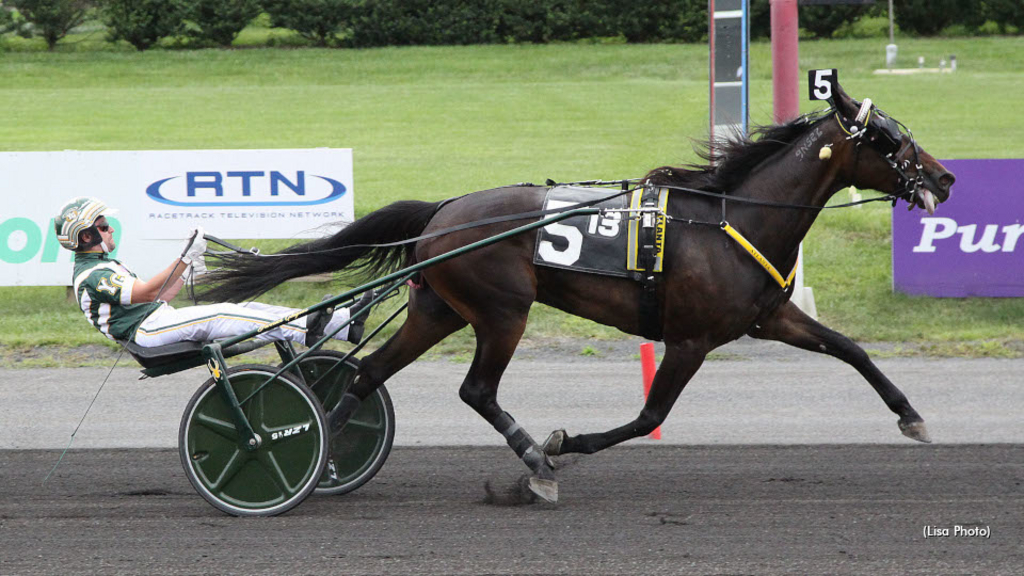 Published:
April 2, 2022 11:17 am EDT
She's not retired, and she wasn't there, but triple millionaire and world champion Atlanta is now a mom.
On the evening of Friday (April 1), Atlanta's first foal, a filly, arrived at Crawford Farms in Syracuse, N.Y. The connections of Atlanta performed an embryo transfer on the trotting star last year after she was successfully bred to another Hambletonian winner, the great Muscle Hill.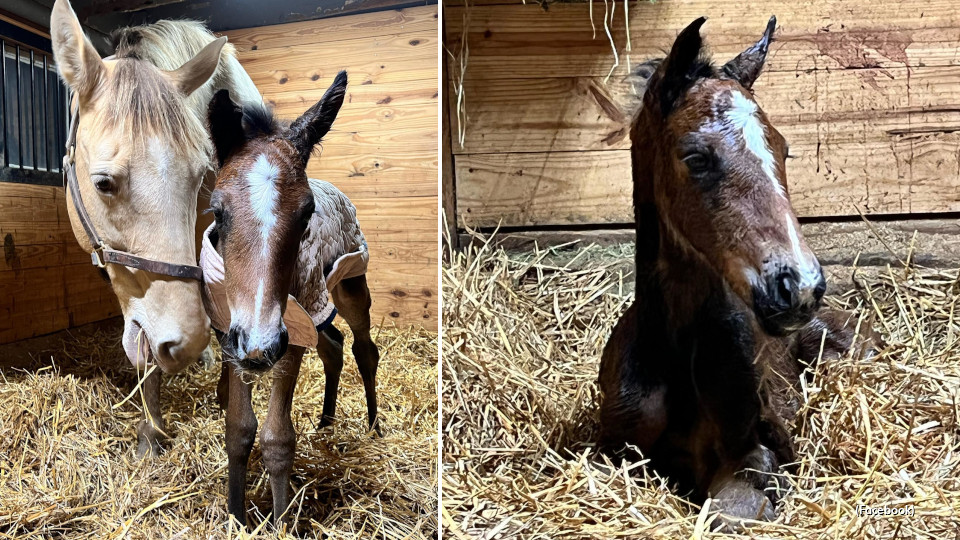 ​
Now seven, Atlanta (Chapter Seven - Hemi Blue Chip) will return to the racetrack in 2022 for trainer Ron Burke and owners Brad Grant of Milton, Ont., Crawford Farms Racing of New York and Pennsylvania's Howard Taylor. As a six-year-old in 2021, she finished her season with a 6-3-1 summary from 12 starts and more than $451,000 in earnings and a mark of 1:49 taken at The Red Mile to write her name in the record books as the co-fastest trotting mare in harness racing history. In her 63-start career, she's banked more than $3.3 million while winning 31 races, earning divisional honours on both sides of the border and hitting the top three in 82 percent of her appearances.