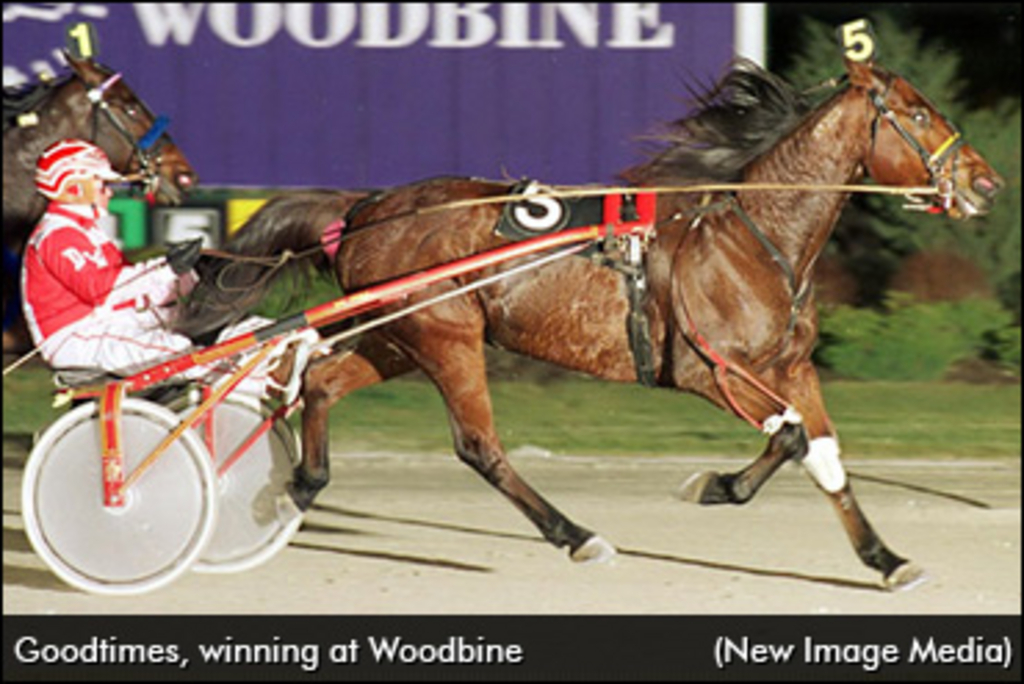 Published:
March 30, 2018 10:10 am EDT

For 25 years, fans at Woodbine Racetrack have witnessed some of harness racing's best horses and some of Canadian harness racing's greatest memories.
Over that time, the track has hosted 13 North America Cups, 11 Breeders Crowns and countless other events.
March marks the final full month of Standardbred racing at Woodbine, and in the Greater Toronto Area. After the April 9, 2018 program, harness racing will permanently move to Mohawk Racetrack in Milton, Ont. The facility, to be known as Woodbine, Mohawk Park is being upgraded and improved to become the permanent home to Canada's top harness racing meet. Thoroughbred racing will continue at Woodbine.
TROT Magazine asked racing fans and participants for their fondest memories of racing at Woodbine. Trot Insider will count down your list of the top 10 harness races ever held at Woodbine.
#10: GOODTIMES WAVES THE MAPLE LEAF
AUGUST 21, 1999 - 1999 was a season to remember for Canadian trotting sensation Goodtimes. After a summer tour that took him to Norway, Finland and Sweden -- a trip that culminated in a third-place finish in the famed Elitlopp -- the son of Balanced Image returned home and quickly went back to his winning ways. But no victory during his career was bigger than his score in the $292,000 Maple Leaf Trot in 1999. He won the race by a hard fought neck, with Dave Wall driving.