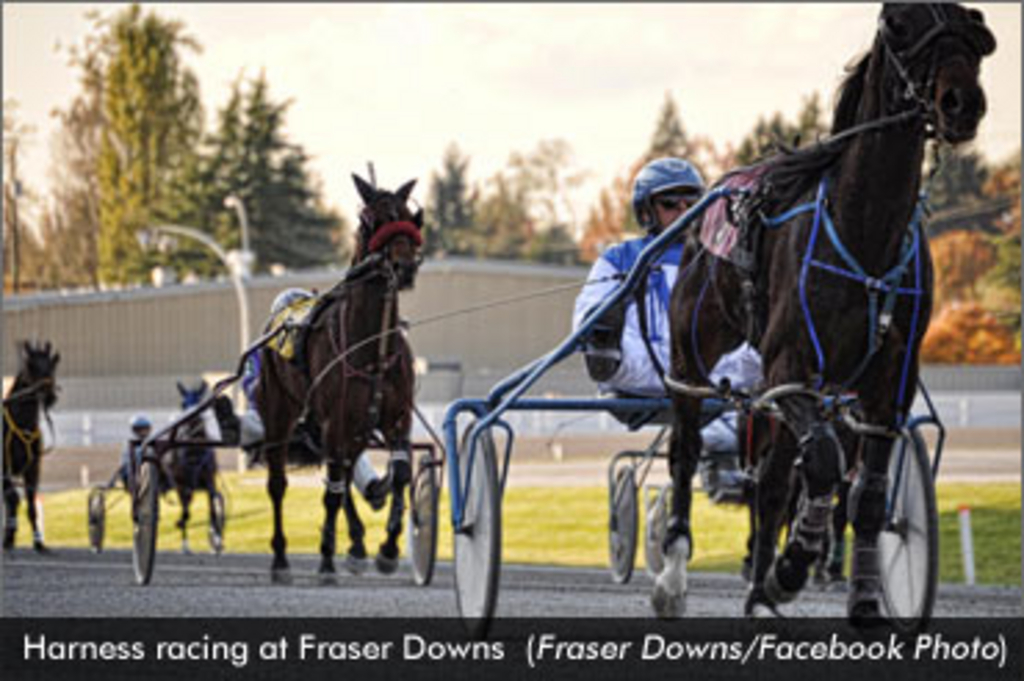 Published:
February 24, 2016 09:42 am EST
On Tuesday night (February 23) Harness Racing B.C. held its annual awards banquet and feted the top horsepeople and equine athletes from the 2015 harness racing season
"Tonight we celebrated the achievements of our horses, horsemen, women and breeders who continue to reflect well on the Standardbred industry in British Columbia," noted Carla Robin, Executive Director of Harness Racing BC. "To be honoured as the best in BC harness racing or breeding is not an easy accomplishment. Each person recognized tonight worked hard for many years to reach this level of excellence. Every horse that wins an award represents another step forward in the development of harness racing in BC."
The ceremony took place at Elements Casino's Escape Lounge. The winners are as follows:
Driver of the Year (20-100 Starts) - Jamie Gray

Driver of the Year (101-250 Starts) - Serge Masse

Driver of the Year (Over 250 Starts ) - Bill Davis

Driver Dash Winner - Brandon Campbell

Trainer of the Year (20-100 Starts ) - Daniel Gaboury

Trainer of the Year (101-250 Starts ) - John Chappell

Trainer of the Year (Over 250 Starts) - Bill Davis

Trainer Dash Winner - Bill Davis

Rookie Trainer of the Year - Derek Lester

Groom of the Year - Kelly Medland

Backstretch Award - Nelson Craig
Breeding Division Awards
Two-Year-Old Filly - Mach And Roll Baby

Two-Year-Old Colt - One Big Cat

Three -Year-Old Filly - Watch My Luck

Three-Year-Old Colt or Gelding - Illwinifican

Aged Mare - Im Tu Die For

Aged Horse or Gelding - Garden Gate LL

Broodmare of the Year - Builttowin Hanover

Breeder of the Year - Randy Rutledge and Jennifer Dodsworth
Racing Division Awards
Outstanding Claimer ($7,500 & Under) - Garden Gate LL

Outstanding Claimer ($8,000 & Over) - Pureform Goodtogo

Aged Mare - Pureform Goodtogo

Aged Horse or Gelding - Sterling Cooper

Outstanding Performance - Phone Terror

Fastest Mile of the Year - Sterling Cooper

TBC Future Champion Filly - Charabby

TBC Future Champion Colt or Gelding - Credit Risk

Horseperson of the Year - Dennis Johnston

Standardbred Canada Owner of the Year - Evert & Eleanor Vandenborn

Doug Gillespie Award - Darren Callaghan
(with files from HRBC)