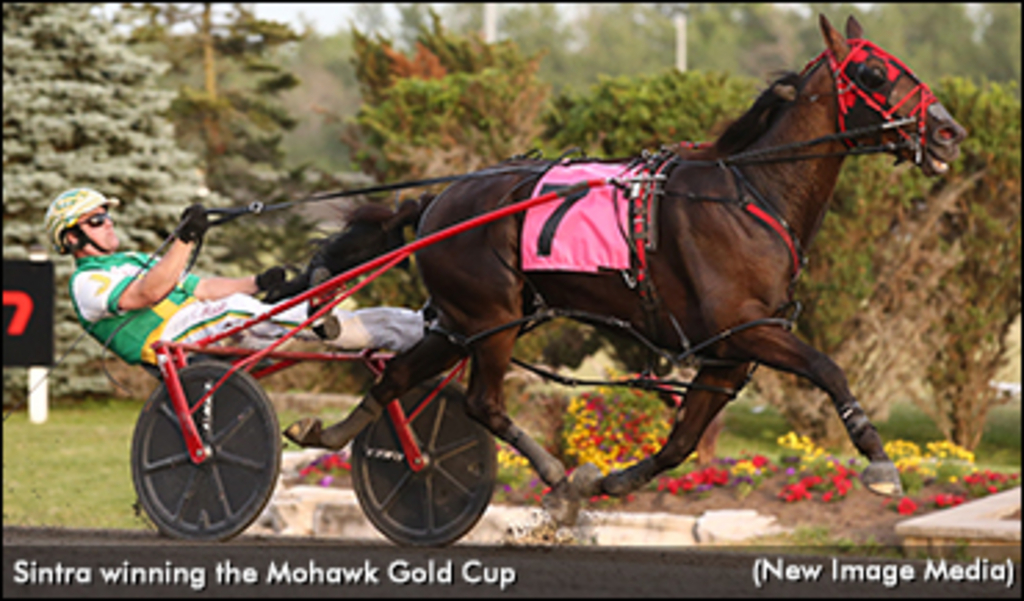 Published:
December 28, 2018 08:35 pm EST

After an O'Brien Award-winning season at age four, Sintra was pointed for bigger and better things in his five-year-old season. Unfortunately, plans can and do go awry. Just ask trainer Dave Menary.
Sintra's 2018 campaign looked promising after he turned in a national season's record performance in mid-June winning the Mohawk Gold Cup in 1:48 flat, but he lost his step following subsequent trips stateside for the Ben Franklin and William Haughton Memorial. Unable to return to winning form upon his return home through the rest of the summer, Menary opted to give the millionaire pacer some time off to refresh.
"I couldn't get everything to come together," said Menary. "The horse has never been sounder, but he thumped for the first time when he went to the Meadowlands and then he went through a few issues...he tied up after that, and then he thumped in a couple of other starts. Everything just wasn't coming together. So we thought we'd just give him some time off and regroup."
The Mach Three gelding had enjoyed a stellar 2017 season in which he turned in a 1:47.2 career-best mile in the final of the Graduate Series at The Meadowlands and was victorious in the Canadian Pacing Derby at Mohawk Park. His award-winning campaign included nine wins from 19 races and $617,775 in earnings compared to just one win from 11 starts this year and $86,011 earned.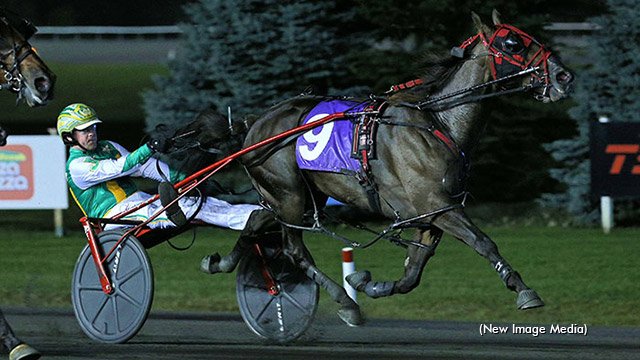 "After such a Cinderella four-year-old year, this [season] was disappointing," said Menary. "He got off to a great start: he won the Gold Cup, which was the fastest mile in Canada this year; he went to Pocono and he was first placed third [in the Franklin elimination], he was really good that day and he was just as good in the final but had a bad post and was never really able to get into the race. When he went to The Meadowlands, he had an outside post and it wasn't his ideal trip but that was the first time he's thumped in his life.
"I kind of blamed it on, you know, they have their Lasix five hours and 40 minutes before the race that night and it was just so hot...I thought it was a fluke thing but it was just a number of things blood-wise and health-wise. The Pacing Derby was coming quick and we just couldn't get everything together in time."
Sintra reemerged during last Thursday's qualifying session at Mohawk Park after a three-month layoff with regular reinsman Jody Jamieson in the bike as he clocked a 1:54.3 winning mile.
"He was super sound even when he was racing poor," noted Menary. "He's trained back well and his attitude is good, he's very willing. He needed that qualifying mile; it was like a nice, easy training mile for him. Jody never spoke to him, the plugs were in. He could have went more but that was a good mile for him."
Menary said Sintra will qualify at least once more with plans to resume racing at Mohawk Park in the new year while taking advantage of the lighter competition in the Preferred ranks during the winter months which will hopefully put him back on track to tackle the best of the best.
"He was turned out and freshened up and we're going to hopefully kick the new year off with a good start," said Menary. "We're hoping to have a couple of fun months here in the Preferred and then we'll see where we're at. He didn't have near as many starts and we didn't catch all the stakes we wanted to this year. He got a break, not when we would have wanted him to, but I think we've regrouped and hope that everything is good going forward."