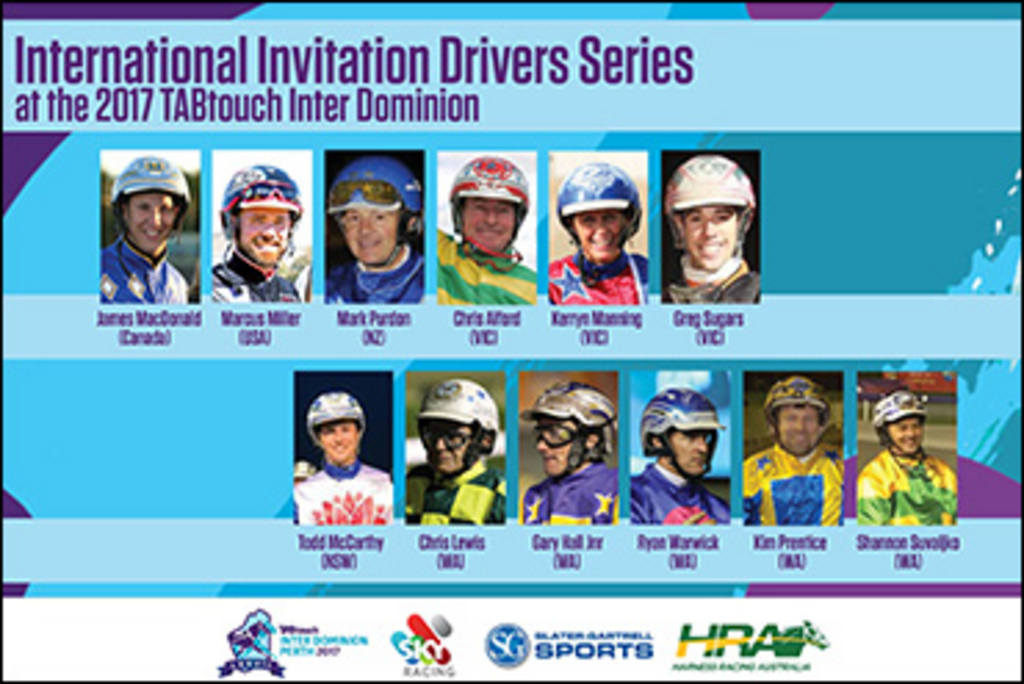 Published:
December 1, 2017 01:29 pm EST
The first leg of the International Invitation Drivers Series is complete after the first two races went postward at Gloucester Park on Friday (December 1).
The series pits Canada's James MacDonald -- the 2017 World Driving Champion -- and USA's Marcus Miller against some of the best drivers in Australasia in a four-race series.
The North American duo faces off against Mark Purdon from New Zealand, Chris Alford from Victoria, Kerryn Manning and Greg Sugars, as well as Todd McCarthy of NSW. The locals will be represented by Chris Lewis, Gary Hall Jr., Ryan Warwick, Kim Prentice and Shannon Suvaljko.
MacDonald and Miller were unable to crack the top five in either of the first leg races. The first race went to Greg Sugars and Bronze Seeker, upsetting favoured Abraxas Blues (Gary Hall Jr.).
Chris Lewis kept the invaders off the board with a victory in the second leg aboard public choice Eden Franco.
Despite the lacklustre finishes, MacDonald remained upbeat on his chances in the second leg.
"They told us (James and Marcus) our drives were just fair today beforehand," MacDonald told Trot Insider with a laugh. "We got beat up [on the track] but it was a lot of fun and very different from what we are accustomed to."
MacDonald will be keeping busy before the second leg with a full itinerary of events, including the Inter Dominion draw, a gala dinner and some obligatory sightseeing.
The final two races of the International Invitation Drivers Series will take place on TABtouch Inter Dominion Grand Final Night (Friday, December 8).