Published:
November 6, 2021 03:55 pm EDT
Pacing filly Its All Down Hill fetched the highest price among the yearlings entered in the 2021 HRBC Yearling Sale.
The sale was conducted virtually through OnGait.com with a total of 20 yearlings whose bidding concluded on Friday (Nov. 5).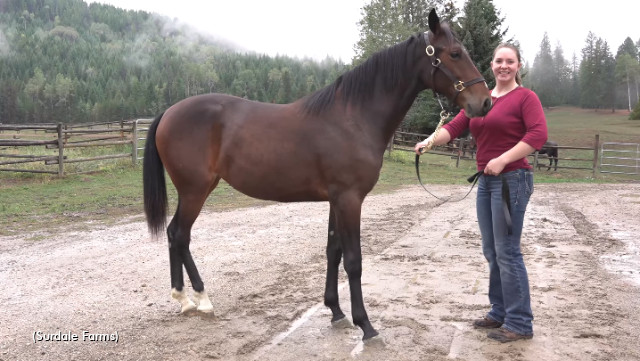 Its All Down Hill was collared by BC's Rod Therres with a final bid of $19,200. The daughter of Racing Hill from the Camluck dam Mrs Noce is a half-sister to 16-time winner Black Jack Pat p, 2, 1:56.2s, 3, Q1:56.1h, 1:50.3s -'19 ($201,927).
Gross sales for the yearlings reached $135,500, providing an average of $7,852. Full sales results are available below.
Document not loading below? Please refresh your page or click the link to open in a new window.