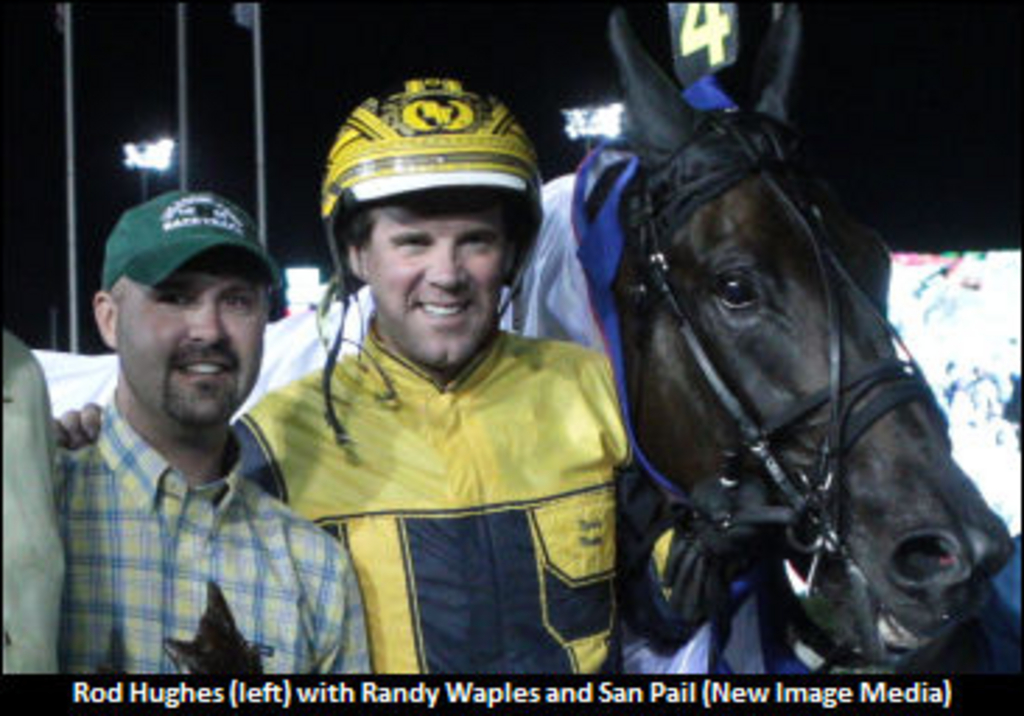 Published:
November 4, 2011 11:39 am EDT

Just like his champion trotter, trainer Rod Hughes knows a little something about keeping his mind on the task at hand, even when his pupil has just finished putting the final touches on a standout campaign
.
It is commonplace for connections of victorious horses to celebrate and let their hair down, so to speak, after winning big races. Many would say that San Pail's victory in the $602,340 Breeders Crown Open Trot was the biggest and most significant of his career. That being said, Hughes was still all business afterward.
The nation watched Hughes reflect on San Pail's Crown effort during a post-race interview on The Score this past weekend. That, apparently, was the roughly the extent of the conditioner's immediate celebration. He has gone on the record as saying that he wanted to keep his eye on his prize.
$602,340 Breeders Crown Open Trot - San Pail - 1:51.4
According to an article on mykawartha.com, Hughes, a resident of Dunsford, Ont., didn't want to get tempted too much by the after party that was taking place. Instead, Hughes kept his trotting dynamo on a short leash and trucked the $2.9-million home in good time.
"If I had stayed at the party, all I would have done is worried about how my horse was on the way home," Hughes was quoted as saying in the report.
To read the mykawartha.com article in its entirety, click here.
(With files from mykawartha.com)