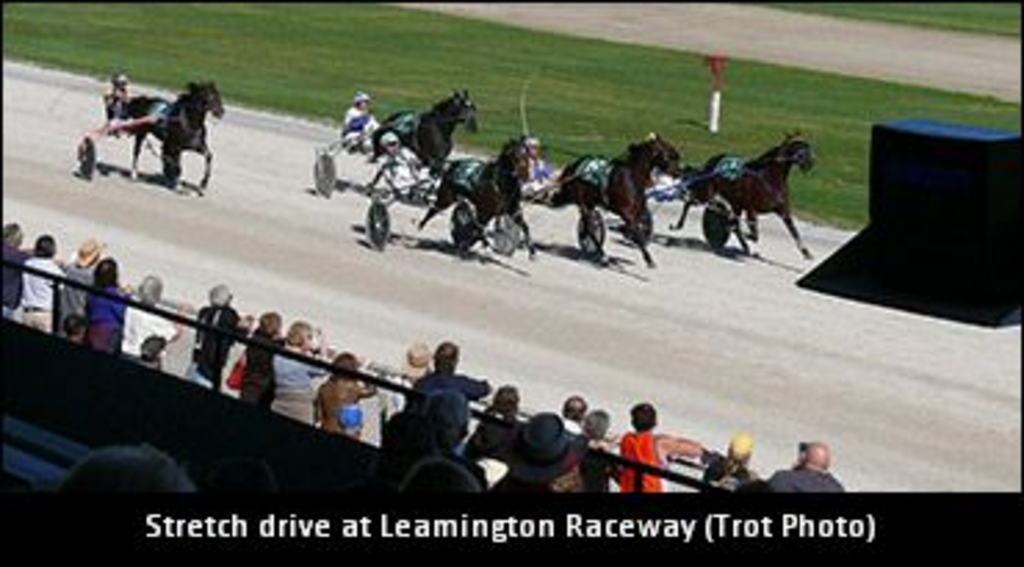 Published:
October 31, 2017 12:17 pm EDT
This year's live harness racing at Leamington Raceway concluded this past Sunday (October 29), and Tom Bain of the Lakeshore Horse Racing Association has commented on the 13-date meet which he has dubbed as being very positive.
On the coldest day of Leamington's 2017 meet (Sunday, October 29 – closing day), a large crowd wagered a record handle of $40,818 live on track. For more information, click here.
While in discussion with Blackburn News, Bain stated that the turnout for the races at Leamington was "unbelievable."
"The crowds were out, we've had 13 racing dates and all 13 they packed the grandstand top and bottom," Bain said.
Bain, who is also the warden of Essex County and the Mayor of Lakeshore, stated that he would like to see Leamington race dates increased to "15, or even a few more."
He also pointed to a pair of other positive numbers that the track was able to produce during this year's 13-date stint.
"Our attendance certainly is up, and the betting is up over 30 per cent compared to last year," Bain said. "I'd say probably our attendance is up 25 to 30 per cent also."
(With files from Blackburn News)