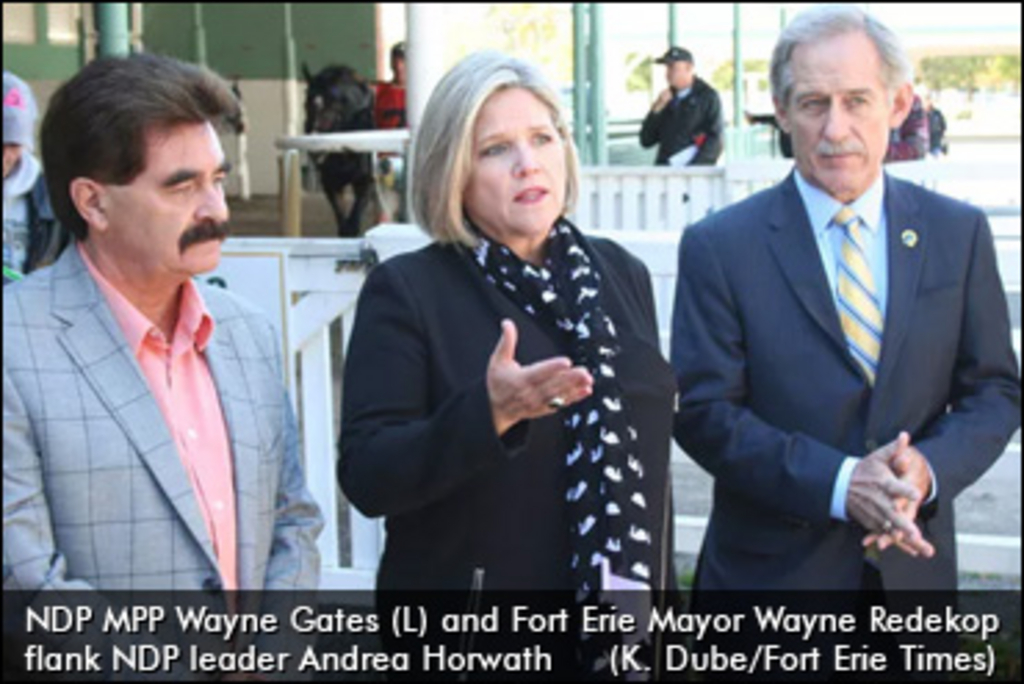 Published:
October 20, 2017 08:55 am EDT
During a media scrum this week at the Fort Erie Race Track, Ontario NDP Leader Andrea Horwath said that a long-term solution for racing at the historic Fort Erie track and the entire provincial racing industry should be a priority.
According to an article by the Fort Erie Times, Horwath said that a solution should be provided to give Ontario horse racing industry stability in light of the cancellation of the Slots at Racetracks Program five years ago.
Horwath was flanked by Niagara Falls Member of Provincial Parliament Wayne Gates, Mayor Wayne Redekop, as well as other town officials during the scrum.
Speaking specifically about the Fort Erie Race Track, Horwath said, "What we need to see is a solid plan that actually deals with the sustainability of this track."
Horwath touched on the need for breeders to be able to produce and raise racehorses in order to replenish the horse populations for smaller raceways, like Fort Erie.
"There's rebuilding that needs to be done and breeding will be part of that," Horwath was quoted as saying.
Speaking more generally, Horwath said that what members of the Ontario horseracing industry have had to go through in light of the SARP cancellation has been "unacceptable."
(With files from the Fort Erie Times)