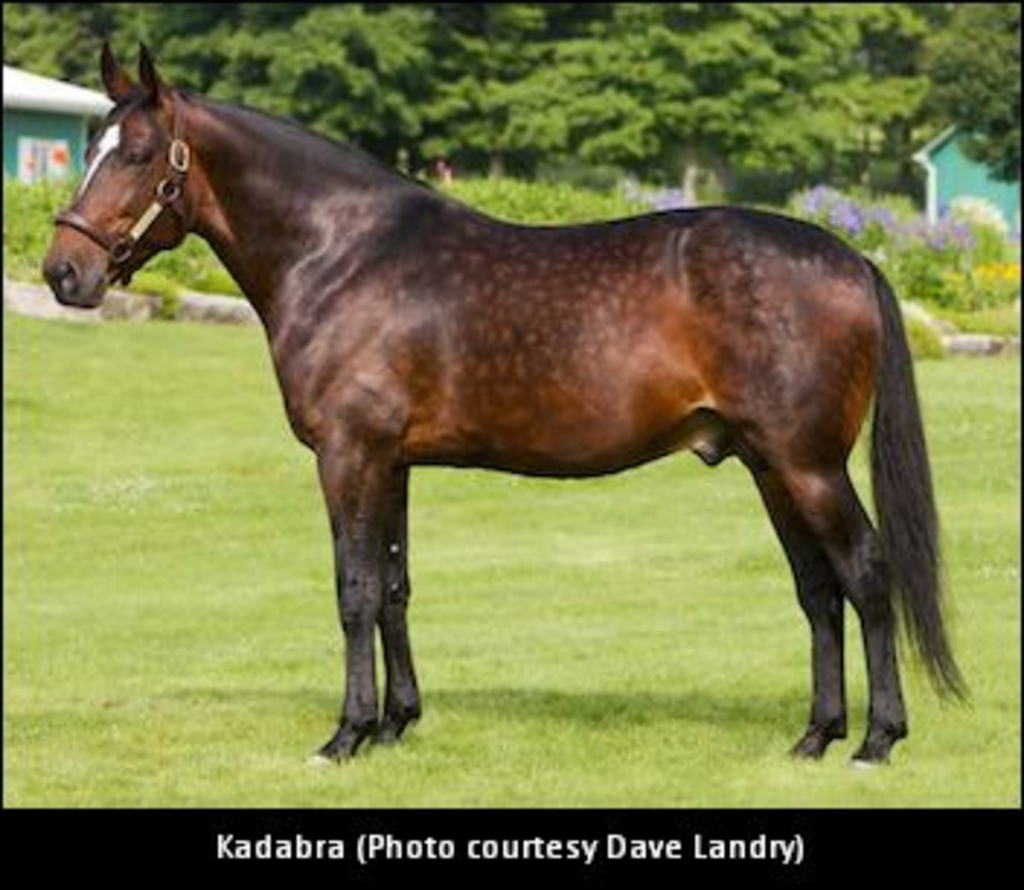 Published:
October 19, 2020 11:28 am EDT
As in life, there are no surely guarantees when it comes to the breeding of racehorses. If the process was simple and the results a foregone conclusion, everyone and their brother would be standing studs and pushing equine breeds to new levels of excellence. The reality is that operating a successful breeding enterprise is a daily grind. Success in the breeding biz demands hard work, determination, a team effort, and that one element that is elusive as anything in the racing game: a bit of luck.
The Ontario Sires Stakes Super Finals took place this past Saturday at Woodbine Mohawk Park. In the first Super Final of the evening, Up And Ready popped the pocket in the lane and did what she could to haul down fellow two-year-old trotting filly Dashing Muscle. Up And Ready had to settle for second at the wire, but, regardless, the nose defeat was still a huge win for Tara Hills Stud stallion Kadabra. Up And Ready earned a $62,500 cheque with the second-place effort, and the payday pushed Kadabra into exclusive territory, a lofty space designated for the Standardbred industry's elite trotting stallions (a replay of Up And Ready's Super Final effort appears below).
Up And Ready's second-place effort pushed Kadabra's progeny earnings past the $100-million mark (CAD). Two races later, when Shape Shifter dead-heated for win in the three-year-old filly trot, the $93,750 payday boosted Kadabra's totals, yet again. Kadabra's progeny have now earned $100.1-million (CAD) in purses. In terms of the all-time leaders, Kadabra sits among the greatest trotting studs in the history of North American Standardbred racing: Balanced Image ($111.9-miilion CAD), Speedy Crown ($111.2-million CAD), Angus Hall ($105.5-million CAD), Muscles Yankee ($102.4-million CAD) and Yankee Glide ($102.2-million CAD).
"We knew earlier in the week that he (Kadabra) was getting close to the distinction, and, with Super Final Night just days away, we knew that there was a good chance the milestone would be reached Saturday on the big stage," Tara Hills Stud Owner/GM David Heffering told Trot Insider. "Lo and behold, he was able to hit the milestone with Up And Ready's second-place finish in the first Super Final of the night; and then that was followed up with Shape Shifter getting up to dead-heat for the win in the third Super Final at odds of 107-1. For Tara Hills, it was definitely a night to remember." (A replay of Shape Shifter's dead-heat Super Final win appears below.)
Kadabra retired from racing in 2003 having won 25 of his 36 career races. He banked over $2.1-million in purses while on the track and garnered accolades galore for what his was able to achieve while up in the riggin'. He had nothing left to prove on the track, but, as we all know, the breeding shed is a different animal, and all studs start from ground zero and create their own legacy. Now, at this point -- in 2020, and $100-million in progeny earnings later -- it feels like Kadabra has always been one of the all-time great trotting studs. Again, the process has not been simple, and the conclusions were never foregone. There were no guarantees.
"I don't know if even the idea of such a specific distinction for him ($100-million in progeny earnings) was ever in our outlook, let alone a goal we were working toward," Heffering told Trot Insider. "We've always had nothing by high regard for him, and you always wish and hope that your stallion is going to be a success, generally, but what he has been able to accomplish is truly something special for him, for us, and for Canadian racing. Only about 10 per cent of stallions even make it. Breeders are just lucky to have their stallion hit. For him to be able to produce such good males, females, stakes stars and overnight horses, it speaks to what sort of individual he is."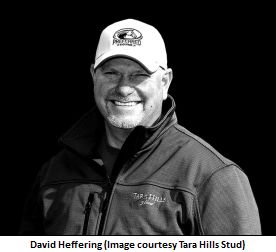 Seeing as though the discussion centred around an all-world stallion, Heffering could've kept the focus squarely on Kadabra specifically while speaking with Trot Insider. The minutiae of every stat could've been analyzed and trumpeted. Instead, Heffering opted to praise his crew at Tara Hills, both past and present, and Kadabra's connections and caregivers from his days on the track. It is those that facilitate the grind, and those that push the rock up the hill that make the difference. Teamwork. Determination. Maybe we do make our own luck. One thing's for certain, Kadabra has surely thrived because of such efforts.
"There is one thing that I can't stress enough," said Heffering, "the people that have cared for Kadabra over the course of his career -- both on the track and in the breeding shed -- have done absolutely incredible work and have really helped him become what he is today. He had soundness issues (suspensory) during his racing days and nobody really knew how long his career would last.
"He's 22 years old, and many caregivers and astute horsepeople have helped him during that span, and they have to be acknowledged. Many of those people have obviously come and gone, but their efforts have been key, and they truly have done an unbelievable job with him. The fact that Kadabra was kept race-sound and breeding-sound over the course of a 22-year career has been the result of an overall team effort, and the results speak for themselves."