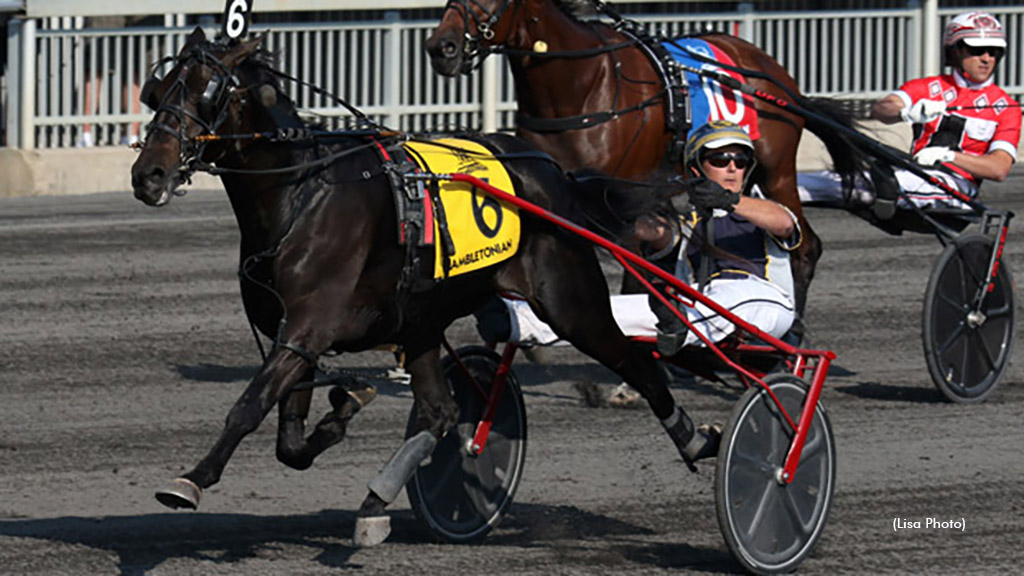 Published:
January 3, 2023 04:05 pm EST
The 2019 Hambletonian champion and Canadian Horse Of The Year, Forbidden Trade, has been retired to stud and is now accepting applications for the 2023 breeding season. Forbidden Trade will stand stud in Ontario.
Determination's Serge Godin has informed Trot Insider that the multiple O'Brien Award winner, who could possibly capture the fourth O'Brien of his career early next month, will be standing at Deerpath Breeding & Development in Ontario, just five minutes from Classy Lane Training Centre, and the same facility that collected world champion Bulldog Hanover during the 2022 breeding season. Forbidden Trade's stallion career will be managed by Dr. Bridgette Jablonsky, formerly of Hanover Shoe Farms.
When asked about her new role managing his career as a sire, Jablonsky commented, "Forbidden Trade is an exceptional individual. He's a Hambletonian champion, and in winning that race, he defeated the horse who I believe to be the fastest trotter to ever look through a bridle -- Greenshoe. He's a multiple O'Brien Award winner and a Dan Patch Award winner, that's by an O'Brien and Dan Patch winner [Kadabra] and out of an O'Brien winner [Pure Ivory]. That's not the kind of opportunity that presents itself to breeders very often."
Forbidden Trade (3,1:51; $2,364,825) won 15 of 25 starts at ages two and three for Determination, trainer Luc Blais and driver Bob McClure, earning more than $1.3 million over that same timespan and bringing home three O'Brien Awards as well -- including the Somebeachsomewhere Horse Of The Year honour following his three-year-old, Hambletonian-winning season. His four-year-old year was shortened to just five starts due to injury, but he came back as strong as ever at age five, earning more than $630,000 as well as the Dan Patch Award as top Older Male Trotter in the U.S. In 2022, at age six, he won four more times and added just shy of a quarter-million dollars more to his career bankroll, earning another O'Brien Award nomination in the process.
Forbidden Trade will stand for a service fee of $7,000 USD for the first mare, and just $3,500 USD each for every mare thereafter with the same ownership. All foals will be eligible to the Ontario Sires Stakes program as well as the Breeders Crown.
Interested parties may call Dr. Jablonsky at 717-578-7395 or email [email protected].