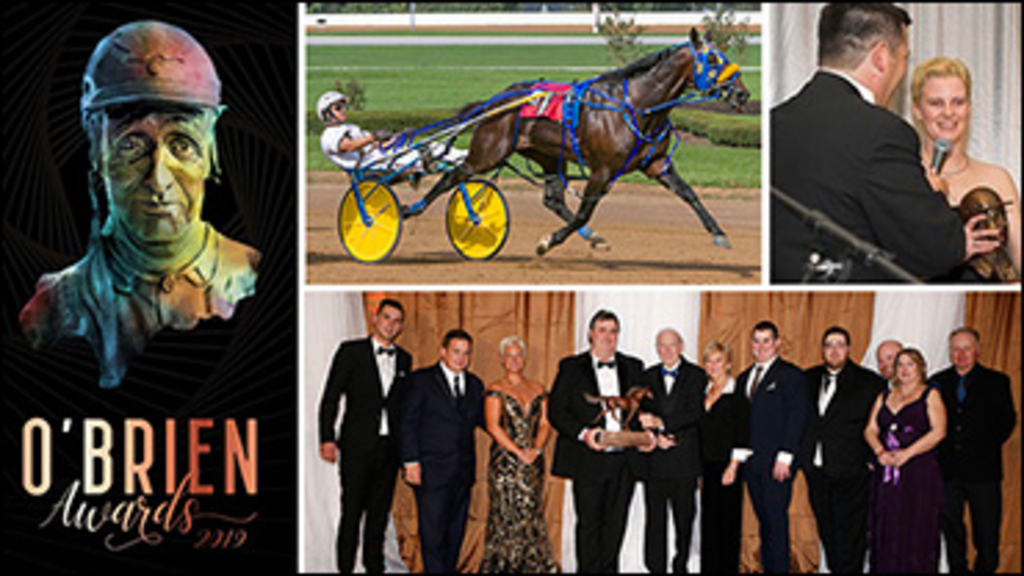 Published:
January 29, 2020 05:59 pm EST
Harness racing's horse of the year in 2018, McWicked will face Lather Up one last time at the 2019 O'Brien Awards on Saturday (February 1) at the Hilton Meadowvale / Mississauga. The two talented pacers waged war over the past season, dominating the older pacing division. Combined, Lather Up and McWicked won 14 races and many of the major stakes up for grabs for four-year-olds and up. The final battle takes place Saturday, but neither horse will be present.
Divisional honours will be on the line, however, as Lather Up and McWicked are the two finalists for the Older Pacing Horse of the Year and both horses are contenders for Horse of the Year honours. Only one horse -- Somebeachsomewhere -- has captured the O'Brien Award for Horse of the Year in consecutive seasons.
McWicked's name has definitely come up in that conversation. The son of McArdle - Western Sahara won six of 17 seasonal starts for owner Ed James' SSG Stables and banked more than $1 million in earnings. Major victories included the Gerrity, Roll With Joe, the Jim Ewart Memorial, and the Dan Rooney Invitational. Lifetime, McWicked sports more than $5 million in earnings, making him the richest stallion in harness racing history.
"McWicked had another wicked season in 2019. Started slow as we once again had issues with his quarter crack, then once we got him going Lather Up was a beast and very, very tough to try and defeat," recounted trainer Casie Coleman. "But once again he made over $1 million and most of it with first-over grinds the hard way at eight years old. I was very proud of him."
No race stood out more for Coleman this past season than his win at Saratoga Casino Hotel in the 2019 Gerrity Memorial.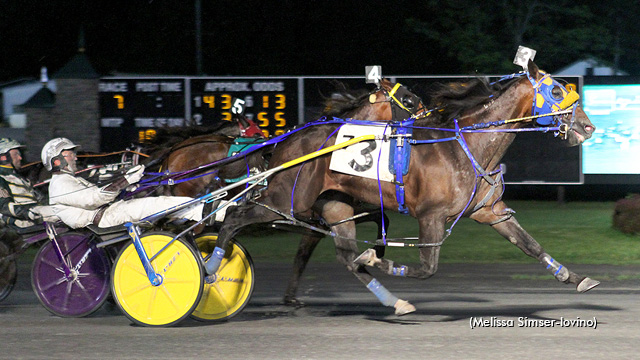 "The race in Saratoga...I wasn't even sure he was going to get a cheque at three-quarters and the head of the lane. Next thing you know he just digs in as hard as he can and somehow wins that race. That was very impressive, and showed his heart and will to win."
Coleman could close out the decade with her fourth Horse of the Year title. She first captured the honour with Michaels Power in 2012 before returning to the podium in 2016 thanks to Betting Line and again last year courtesy McWicked. As prolific a conditioner as Coleman has been, she's adamant that McWicked is irreplaceable and that's largely due to the fact that his situation was so unique.
"Filling his stall will be impossible, there's never going to be another Mcwicked," stated Coleman. "I've only got three three-year-olds this year; two are studs and one's a gelding. Basically, the way I do things now they will either do really well and go to stallion duty or be sold the end of the year.
"I'm not lookjng for large numbers anymore and I'm only interested in two- and three-year-olds and trying to find the next one to go to stud. Mind you, aged racing was a lot of fun with McWicked but, right now, my owners and I just aren't focused on that anymore."
Clearly a horse that stands alone as the richest stallion in harness racing is a special individual, and Coleman was quick to give McWicked the most praise for his successful longevity.
"He's just a great animal and so professional. No matter what he gives us 110 percent, no matter if he's sore or the trip he gets or what...he has so much heart, he just overcomes.
"Big thanks to his caretaker Tyler Schlatman who traveled everywhere with him, Mark MacKinnnon my assistant trainer, Andrew Harris while he was in the U.S., and all the blacksmiths that helped with him all season: Tim Cable, Wayne Crouse, and Jarett Kelly all played a big role with 'Wicked'."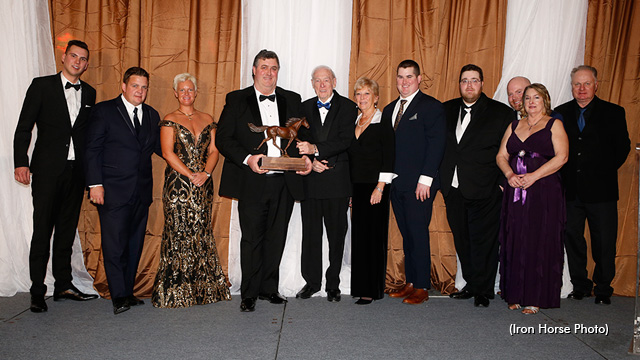 Coleman found out that McWicked has a chance to repeat his 2018 honours by watching the live announcement online, and has been looking forward to Saturday's event since that day.
"I love the O'Brien's, they always make a great night of it and do a really good job. Kenny Middleton does a great job as emcee year after year, Kelly Spencer been great as the red carpet host the last few years, and Kathy Wade Vlaar and her team really do a first-class and top-notch job of it all.
"Most horsemen you can't even recognize all done up for a night in dresses and tux. Now if we could only host it during a warmer time of year!"