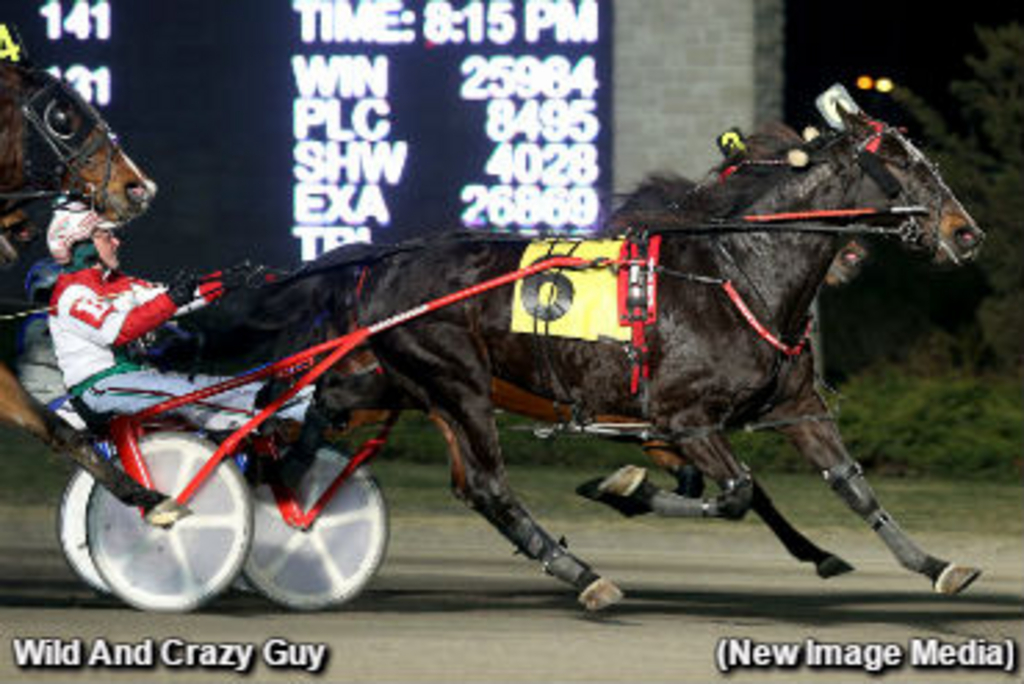 Published:
January 16, 2017 08:57 pm EST

The trip was sweet and the end result was even sweeter for Wild And Crazy Guy who turned in a monster mile to win his high-end trotting tilt Monday evening at Woodbine Racetrack.
Wild And Crazy Guy sprinted off cover to win in a career-best clocking of 1:52.2 – a performance that also stamped him as the continent's fastest trotter of the season.
In rein to Mario Baillargeon, Wild And Crazy Guy got away fifth in the $24,000 affair. Stormont Kate fired to the front and threw down the first quarter in :26.3 before being overtaken by Fearless Man. As the field neared the mid-way point, Fearless Man was confronted – and overtaken – by race favourite Cash For Gold.
He hit the half in :55.4, but was put to immediate pressure when Its Huw You Know came at him on the outside. Glued to that cover was Wild And Crazy Guy, who was fifth at the half and then fourth on the outside as Cash For Gold and Its Huw You Know battled past the three-quarter station in 1:23.4. Its Huw You Know put away Cash For Gold, but Wild And Crazy Guy's final quarter of :28 was enough to earn him the win by a half-length margin over Its Huw You Know. Catch The Dream was third.
Martin Lachance trains the six-year-old son of Crazed-My Babys Momma for Jean Brunet of Ottawa, Ont. and Ted Gewertz of New York. The gelding nabbed his first win of the season – and the 23rd of his career – while pushing his lifetime earnings to $342,524.
To view results for Monday's card of harness racing, click the following link: Monday Results – Woodbine Racetrack.