Published:
January 10, 2017 02:58 pm EST

The transformation of Balmoral Park is underway, as thousands of spectators and participants are expected to show up at the property to take in show jumping and other equestrian sports this coming spring. Although the property is going through a major overhaul, officials do want to keep some of the history of the raceway intact.
News of the transformation comes courtesy of an article by the Chicago Tribune, which states that much of the racing oval is now gone, as is a sizable piece of the infield. Ten rings for competition have been introduced and the main one is located closest to the grandstand. The track's tote board and finish line are also being incorporated into the new plan for the storied raceway.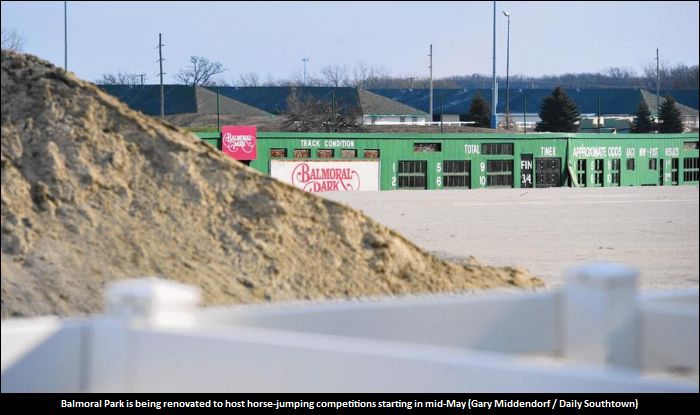 The article also states that non-horse-oriented events are also being planned for the grounds to help make the property a year-round facility, and not just seasonal. Car Shows, antique shows, festivals and concerts are some of the events that have been discussed.
The existing grandstand, which can seat roughly 4,400 spectators, needs little work at this moment. The same can be said for the adjacent stables, but the article does explain that Balmoral's 23 barns do need a good deal of work, including new roofs and larger stalls for the horses.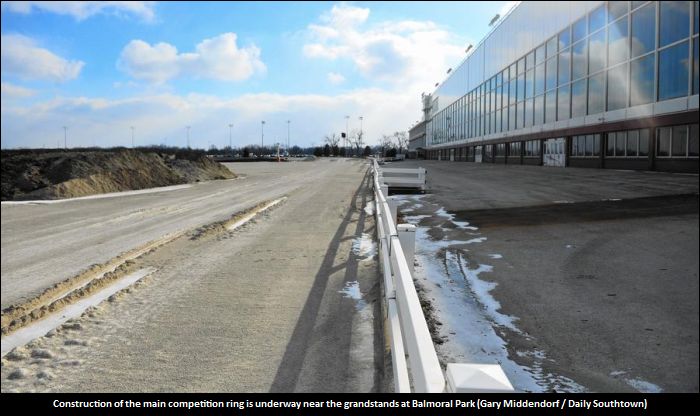 Although change is definitely occurring at the former Balmoral Park, Horse Shows in the Sun (HITS), the company that purchased the property, is trying its best to maintain some of the history of the longtime raceway.
"It (the track) means a lot to a lot of people," Siri DuPont-Hurley, HITS' administrative coordinator at Balmoral, told the Chicago Tribune. "We're happy to be able to bring horses back here."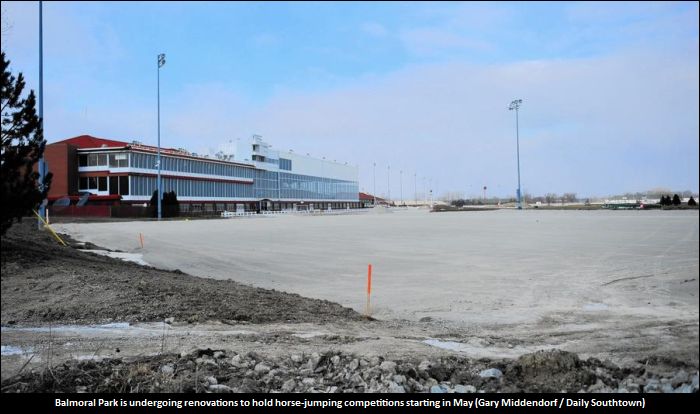 DuPont-Hurley conveyed that some existing features from the grandstand are being maintained, including historical photos, to ensure that the history of the raceway is not forgotten. "We hope it becomes a great spectator destination," she was quoted as saying.
The Chicago Tribune has also run a piece which profiles the history of harness racing in the State of Illinois, which includes photos and lofty achievements from decades in the business. To view the profile, click here.
(With files from the Chicago Tribune)