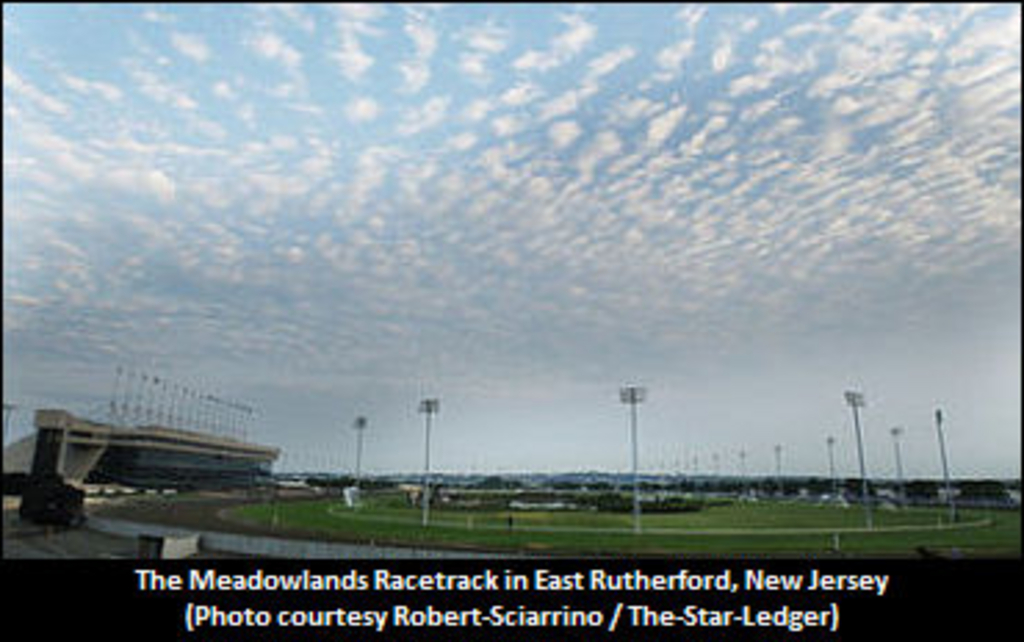 The Woodbine Entertainment Group has been pulling off the impressive feat of hosting cards of both live standardbred and thoroughbred racing at one track on the same day
for years now. According to a report, the Meadowlands Racetrack in New Jersey may be trying its hand at the practice in the future, as well.
Bob Jordan has penned an article in today's edition of the Asbury Press which states that the New Jersey Thoroughbred Horsemen's Association has made a bid to lease Monmouth Park which is similar to last year's offer from Morris Bailey.
The NJTHA offer would reportedly see Monmouth host 51 live race cards for thoroughbreds from mid-May to Labour Day.
The report has cited NJTHA President John Forbes as saying that his organization is looking to have a total of six cards of live thoroughbred racing at the Meadowlands on dates which the 'Big M' is also hosting evening cards of live harness racing.
Forbes was also cited as saying that the offer would also call for an additional 14 cards of live thoroughbred racing to be hosted at either Monmouth or the Meadowlands in the fall.
Forbes was quoted as saying, "We hope to have an answer this week. We're eager to begin preparing for the 2012 meet, which is coming up fast."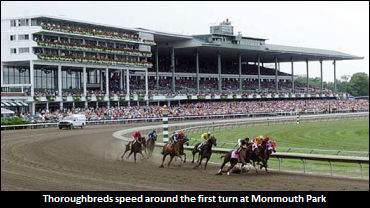 (With files from the Asbury Park Press)
Related Stories
• Gural Inks 30-Year Lease For The Big M
• Report: Monmouth Deal Reached
• NJ T-Breds Coming Back To Big M?
• New Monmouth Deal On The Table
• Option On Table In Monmouth Impasse
• Forbes Tells NJTHA's Side Of The Story
• Gov. Christie On Failed Monmouth Deal
• Bailey's Attorney: "We're Totally Out"
• New Hope For Monmouth Deal?
• T-Bred Date Issue Puts Big M Deal In Peril