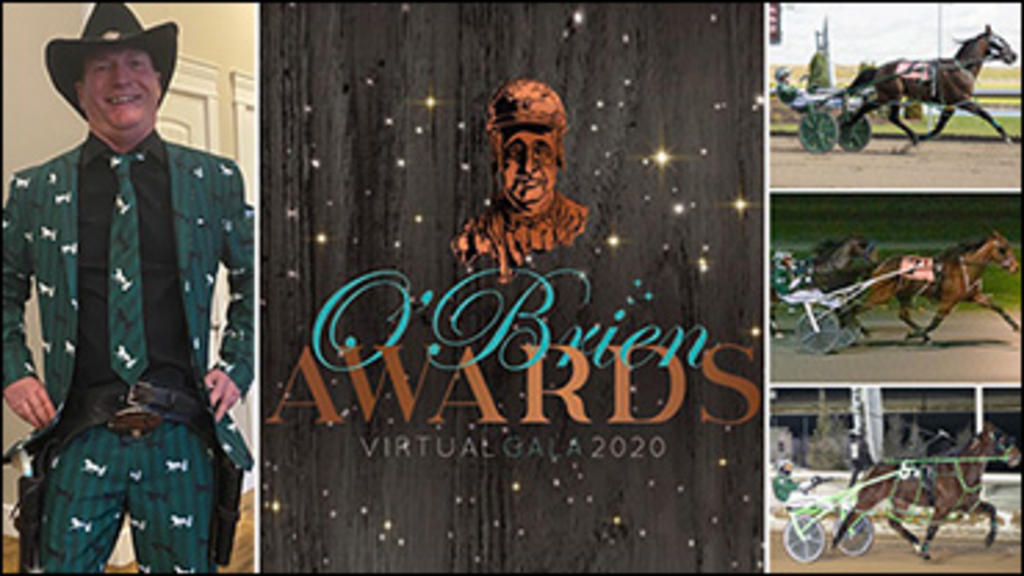 Two-time O'Brien Award of Horsemanship winner Kelly Hoerdt knows one thing for sure: success is truly a team effort.
Despite having driven 163 winners and achieving a 28.3 per cent strike rate as a trainer in 2020 — impressive numbers in a normal season let alone one shortened by three months — Hoerdt truly believes his second O'Brien Award of Horsemanship is not an achievement he could have attained entirely on his own.
"I don't look at it as a personal achievement," Hoerdt said in a recent interview with Standardbred Canada's Rachel Oenema. "There's lots of people involved behind the scenes that contribute to this all the time. I'm very proud of it. I'm very proud of my team, and very proud of my partners on the horses, as well, for sticking with me."
Hoerdt enjoyed stakes wins with Go Nine O in the Cloverdale at Fraser and Criminal Record in the Brad Gunn at Century Mile. But the majority of his success in 2020 came as a result of consistent performance from his entire stable — including a four-race win streak from now 6-year-old pacing mare Cusdmagicdragon against mixed company in Open events at Fraser Downs. For the Beaumont, Alta.-based Hoerdt — who topped the 2020 driver and trainer standings at Fraser in addition to being among the most elite performers in Alberta, balance is the key to success, especially with a fairly large stable.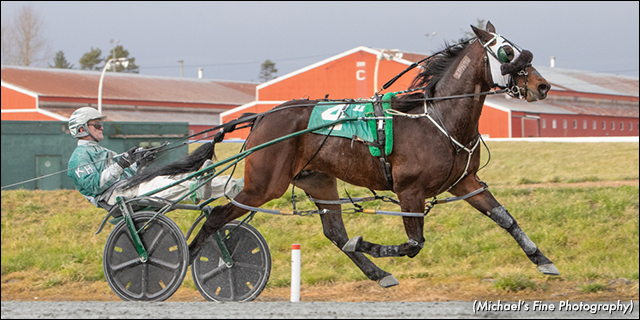 "I'm sitting around 35 or 36 horses right now," he said. I've got three broodmares, I've got some foals, the mares are in foal ... I've got about 10 two-year-olds, another half a dozen three-year-olds, and then some aged horses as well. I try to keep balanced — not just the horses themselves, but the ownership groups so that perhaps some of the older racing horses can help contribute to the training costs of the younger horses."
From his staff and partners to his knack for stable management, Hoerdt believes that horsemanship goes beyond the rigging and care and management of an equine athlete. A lot of it, he feels, is "having the right people in the right place" to enable an operation to achieve its highest heights week in and week out.
"There's a lot of really, really good trainers out there, and I know a lot of really good trainers in Alberta that are fantastic horsemen, but maybe they haven't put the whole package together," Hoerdt explained. "Really, it's about the people you surround yourself with, that's No. 1 for sure. Getting some good partners, the hard work, passion and ethic is something everybody has. Beyond that, you really have to have the people — your support group — to make you successful. There's no doubt about that, whether it starts at the bottom with the people that work with the horses and work for me — or, like I like to say, work with me or instead of me, sometimes — that's what the horsemanship is about."
Frankly speaking, there isn't much room for improvement for someone like Hoerdt, whose stable is at the top of its game with alarming consistency. Still, he maintains a mantra of striving to be the best he can be.
"I haven't really set numbers or anything along those lines like I'm sure a lot of people do," Hoerdt said about his goals for 2021. "I just try to do better. That's the main goal. Whether it be business or life in general or family or whatever it is, try to do better."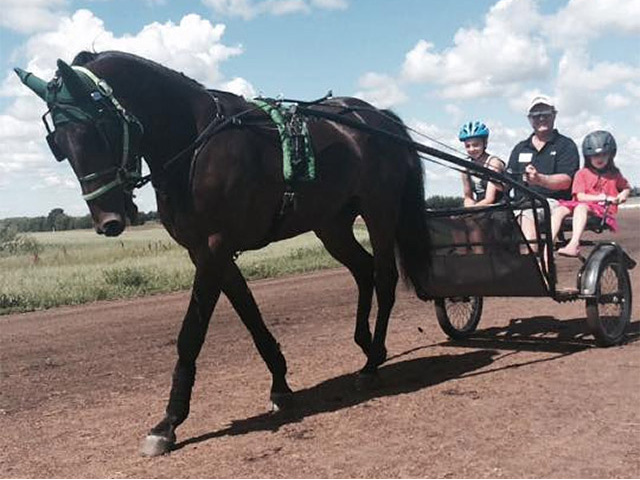 Speaking of trying to do better, Hoerdt has more than done his part to give back to the community at large — notably through the Family Picnic Fundraiser he hosted in partnership with Edmonton restaurateur Peter Giannakopoulos at Bedrock Training Centre. And, if the global climate should be more agreeable this year than the last, he hopes to be able to revive the benefit event, which, over the years, has raised nearly $200,000 to benefit Stollery Children's Hospital in Edmonton: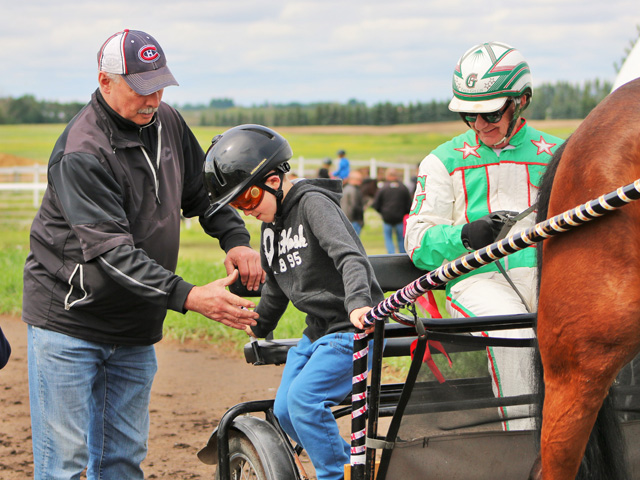 "It's been a fantastic experience. So many great people and so many great kids have come out and enjoyed the facility over that time.... As far as the future goes, for sure I'd love to host it out at Bedrock Farms again some time. We'll see — with the state the world is in right now and getting back to some kind of a normal, but I would definitely be up for hosting that again."
The full interview with Hoerdt appears below.
This is the third of a series of post-event video interviews with O'Brien Award winners, sponsored by Horse Racing Alberta. The 2020 O'Brien Awards gala was covered live on the SC website, with a photo gallery of winners and a virtual photo album as part of the coverage. The official list of winners is available here, with official vote totals posted here.