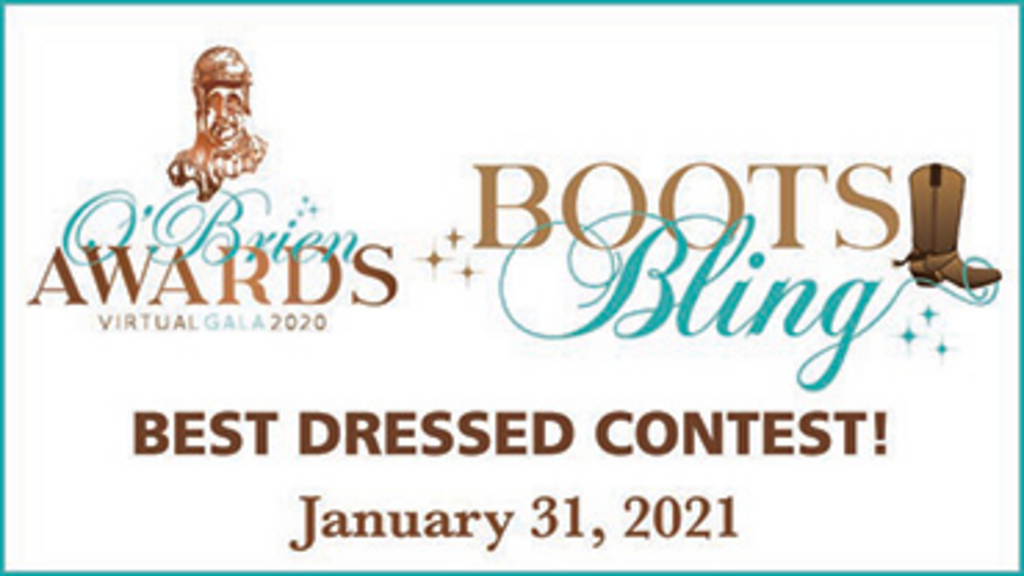 Each year, guests at the O'Brien Awards go all out with their wardrobe for the annual Black-Tie Gala, and the virtual event this year was no exception.
Finalists and viewers were decked out in their finest country western attire, sporting cowboy hats, Stetsons, boots and plenty of bling to get into the spirit of the Boots & Bling theme.
Finalists and viewers who dressed in theme for the evening and submitted a photo were entered into the "Show Us Your Boots & Bling" Best Dressed Contest, sponsored by Tara Hills Stud in Port Perry, Ont. Tara Hills owner, David Heffering, selected the "Best Dressed" male and "Best Dressed" female from the photos.
Congratulations to O'Brien Award of Horsemanship winner Kelly Hoerdt of Beaumont, Alta., who also won "Best Dressed" male for his custom-made green and white harness racing suit and tie. Along with the suit, Hoerdt was rocking a cowboy hat, holster and a belt.
Future Star Award finalist, Rachel Andrew of Dundas, Ont., was voted the winner for "Best Dressed" female for her blinged-out cocktail dress, cowboy hat and boots. Andrew also dressed her two dogs for the occasion who were both sporting tuxedos and bowties.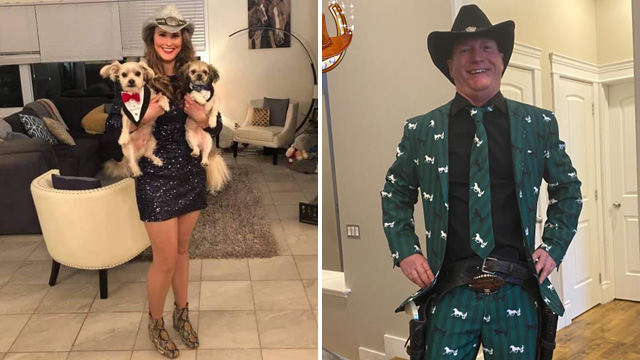 Rachel Andrew and Kelly Hoerdt - the best dressed for the 2020 O'Brien Awards
Kelly and Rachel have each won a $50 HPI card, a $100 TrackIT credit, and a gift basket from 13th Street Winery.
The 2020 O'Brien Awards gala was covered live on the SC website, with a photo gallery of winners and a virtual photo album as part of the coverage. The official list of winners is available here, with official vote totals posted here.