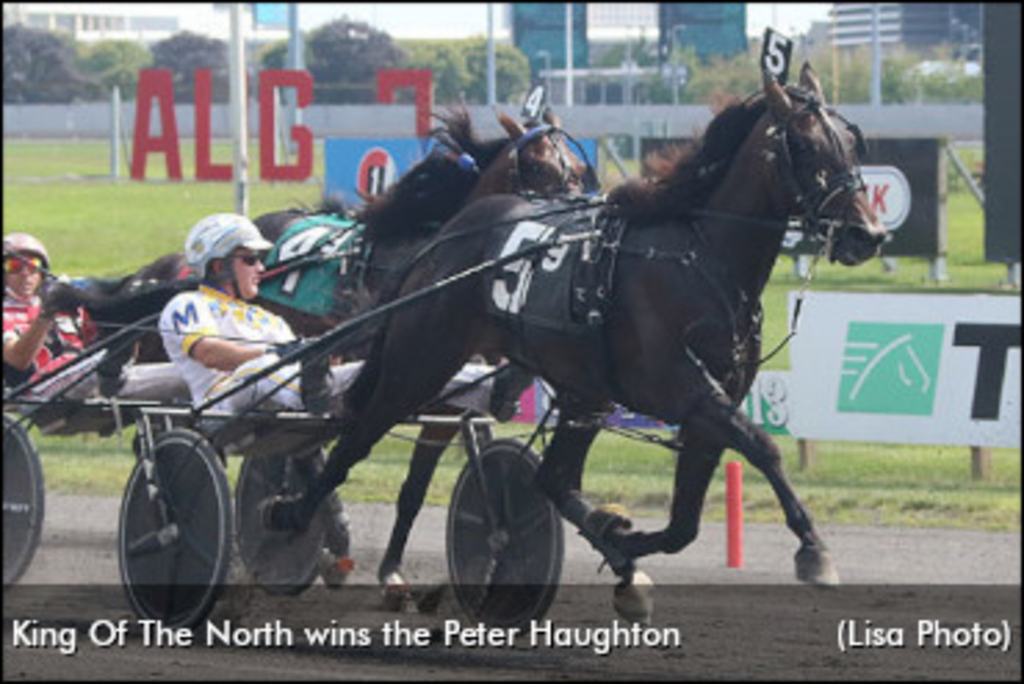 Trot Insider provided live coverage of 2021 Hambletonian Day card, an absolutely star-studded stakes-stacked extravaganza of harness racing contested on Saturday, August 7 at The Meadowlands Racetrack in East Rutherford, N.J.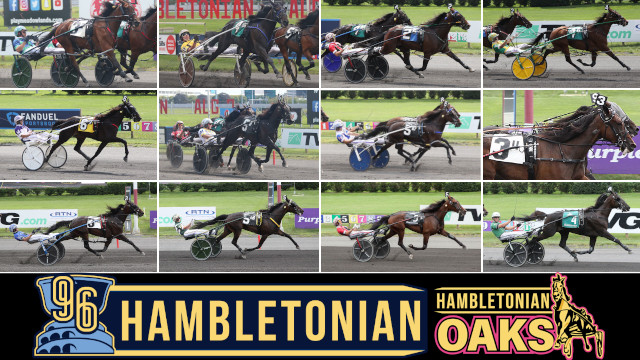 Trot Insider's coverage of the 2021 Hambletonian is available below.

Captain Corey Captures The 2021 Hambletonian
Captain Corey crushed his competition in the 96th Hambletonian on Saturday (August 7) at the Meadowlands Racetrack in East Rutherford, N.J., cutting the mile under intense pressure to win in a lifetime best 1:51....read on

Bella Bellini Blossoms Into Oaks Champion
Favourite Bella Bellini stormed home off stalled cover to deliver a winning performance in the $500,000 Hambletonian Oaks for three-year-old trotting fillies during Saturday's Hambletonian Day card at The Meadowlands....read on

Atlanta Awesome In Steele Memorial
Success on the first Saturday in August isn't foreign to Atlanta, as the 2018 Hambletonian winner found the winner's circle on 2021 Hambletonian Day with a stellar effort in the Dr. John R. Steele Memorial Trot......read on

Manchego Holds On In Cashman
It almost seems cliché to note that Manchego has etched her name in harness racing history, but she did it again on Hambletonian Day with a gutsy performance to capture the $269,750 John Cashman Memorial TVG Open Trot......read on

Catch The Fire, Allywag Hanover Charge Hardest In McKee Memorial
A snap move by driver Scott Zeron early in the mile proved to be the difference maker for Catch The Fire, who posted a mild upset over heavily favoured Nicholas Beach in the first and fastest division of the Sam McKee Memorial....read on

King Of The North Reigns In Haughton
Caught behind stalled cover early, favoured King Of the North maintained his spot on the throne with a thrilling stretch rally to capture the $293,450 Peter Haughton Memorial for two-year-old male trotters on the 2021 Hambletonian Day undercard at The Meadowlands....read on

Lovedbythemasses Loaded With Trot In Vincennes
With plenty of speed in front of him, Lovedbythemasses played it cool for driver Tim Tetrick and then exploded home for driver Tim Tetrick to match his career-best clocking of 1:50.2 in the Vincennes Preferred....read on
Venerable Remains Perfect In Doherty
The three-week layoff was no issue for trotting filly Venerable, who extended her career unbeaten streak to four with a stakes record performance in the $326,850 Jim Doherty Memorial Final on Saturday (Aug. 7) on the Hambletonian undercard at The Meadowlands.....read on

Lyons Sentinel Stands Strong In Lady Liberty
The hottest distaffer in harness racing this summer has been Lyons Sentinel, and she came up big yet again in Saturday afternoon's assignment in the $191,050 Lady Liberty....read on

Smooth Sailing For Rockyroad Hanover In Cane
The runner-up in the Adios Final one week ago, Rockyroad Hanover picked up his first major victory with a strong performance to capture the $276,150 Cane Pace for three-year-old male pacers, the second leg of harness racing's pacing Triple Crown, during the Hambletonian Day card on Saturday (Aug. 7) at The Meadowlands.....read on
Tattoo Artist Powers To Preferred Score
If there were instructions passed on to driver Tim Tetrick in the $50,000 Preferred Pace with Tattoo Artist they were simple ones – go as far and as fast as you can....read on

Jujubee Makes Statement In Muscle Hill
Dancinginthedark M looked to be a lock in the $50,000 Muscle Hill Trot after not qualifying for the main event on the Hambletonian Day card in his Hambletonian elim one week ago. Jujubee shocked the crowd with a track record performance to upset the favourite....read on

Grace Hill Upsets In Shady Daisy
Grace Hill started off the stakes action on 2021 Hambletonian Day at The Meadowlands with an upset, albeit a mild one, in the $97,550 Shady Daisy for three-year-old pacing fillies....read on
Video from Hambletonian Day is available below.
Hambletonian Day handle was up 13 per cent over a year ago as a total of $6,487,839 was pushed through the windows on Saturday's 16-race card at The Meadowlands.
The $6.4 million established a 2021 best at The Big M, as did the per race average of $405,489. Wagering was steady throughout the course of the day as six races saw the $400,000 betting barrier busted.
Not surprisingly, the top two single-race totals were recorded on the Hambletonian Oaks ($486,594) and Hambletonian ($866,013).
Over the 63 programs that made up the Championship Meeting (or, more accurately, Winter-Spring-Championship Meeting), a total of $208,050,187 was wagered on Meadowlands' races, an average per card of $3,302,383.
DUNN, CULLIPHER CLAIM TITLES: Dexter Dunn and Jeff Cullipher walked away with driver and trainer dash-win honours at The Championship Meeting, which concluded Saturday, Hambletonian Day.
After driving four winners, Dunn finished the meeting with 125 victories, 40 more than runner-up Andy McCarthy.
The 31-year-old Dunn also won the money-earnings crown with a total of $2,776,912, approximately $400,000 more than second-place finisher Tim Tetrick.
Cullipher won once on Hambo Day to finish the meet with 54 victories, six more than Ron Burke, who saw his Championship Meeting dash-win crown streak snapped at nine.
Burke was the top money-earning trainer with $1,883,853. Nancy Takter was second with $1,500,171.
A LITTLE MORE: Dunn's four winners led the driver colony. Tetrick was next with three.
"Nifty" Norman was the top conditioner with four winner's circle visitors.
Live harness racing returns to The Big M on Friday, Sept. 3.
To view the charts from the Hambletonian Day card, click the following link: Saturday Results - Meadowlands.
(with files from The Meadowlands)