In Central Islip, New York, proceedings are continuing in the trial of David Brooks, the ex-standardbred owner that allegedly inflated the worth of his body armour company and siphoned off millions to support a lavish lifestyle and, at least in part, his horse racing enterprise
.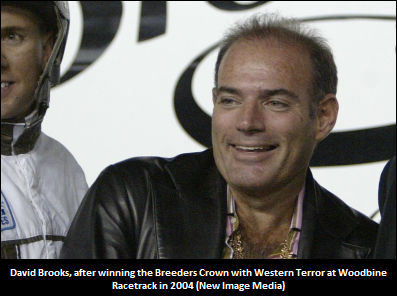 According to a report by newsday.com, past employees of DHB Industries and its subsidiary, Point Blank, have testified that bogus numbers were utilized to indicate a false margin of profit.
The article states that Rhonda Graves, the former chief operations manager of Point Blank, testified on Tuesday, February 16 that the usage of erroneous numbers was common. "I was told [they] needed a specific gross profit. . . . I just threw in numbers," she was quoted as saying. She was also quoted as saying, "Some of them were accurate . . . others I created."
Graves, who is testifying under government immunity, said that the instructions for falsifying the company's numbers came directly from the company's then chief operating officer, Sandra Hatfield, who is also on trial.
Although, in light of the damaging testimony regarding the 'cooking' of the books, Graves was adamant that Hatfield was "absolutely" committed to producing quality equipment for the U.S. armed forces.
It is claimed that after Brooks and Hatfield falsely inflated the worth of the company, they sold their stock before the value fell. It is claimed that Brooks profited to the tune of $185 million, while Hatfield made $5 million off the scheme.
(With files from newsday.com)
Related Stories
• More Ativan Issues In Brooks Trial
• DHB's Former Comptroller Testifies In Brooks Trial; Ativan Situation Addressed
• Psychiatrist: Brooks Needs Ativan
• Brooks' Affinity For Pens
• Testimony Continues In Brooks Trial; Witness, Prosecutor Detail Horse Expenses
• Brooks Moved To Federal Facility
• Testimony Continues In Brooks Trial
• ORC Suspends Brooks, Bulletproof
• Trial For Brooks Underway
• Jail Without Bail For Brooks
• Court Date Set For Brooks
• Brooks Back In Trouble