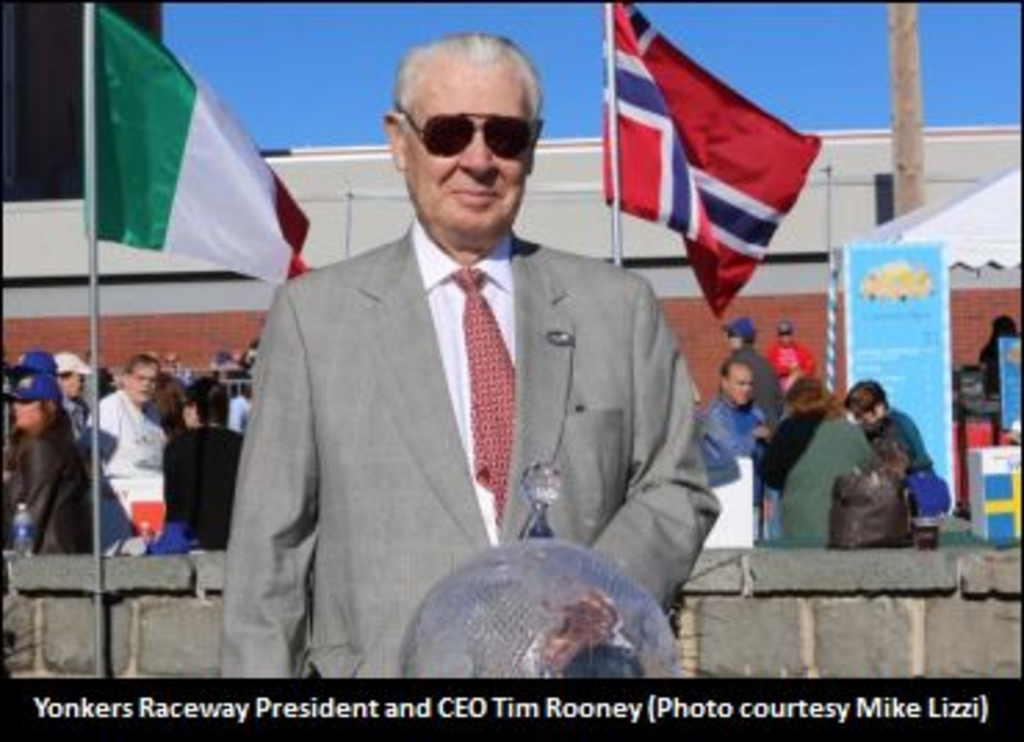 The 2018 edition of Yonkers Raceway's $1 million International Trot, which was contested yesterday (Saturday, Oct. 13) at the New York track, marked the last major stakes race at the half-mile oval under the watch of Tim Rooney, the track's president and CEO.
It was announced this past spring that a deal is in place which will see the Rooney Family sell Yonkers Raceway and the Empire City Casino to MGM Resorts International for $850 million.
As an article by the New York Post explains, the Rooney family – which is well known for being the owner of the Pittsburgh Steelers of the National Football League – purchased Yonkers Raceway in 1972. Tim has worked diligently to maintain the track's stature as one of North America's top harness racing venues.
The 81-year-old will be looking to shift gears once he relinquishes his raceway responsibilities. The track is expected to change hands this coming January. A new hobby to pass the time, perhaps?
"I've always been busy working, and now I have to figure out what I'm going to do," Tim told the New York Post. "Maybe I'll become a good golfer."
When asked for a comment on Tim's upcoming departure, Standardbred Owners Association of New York Joe Faraldo had nothing but praise.
"I found him to be a man of his word and a man who really likes the sport and doesn't stand up and brag about himself or what he's doing,'' Faraldo stated.
He went on to say that, "there's a lot of things [Tim] does that nobody ever even knows about, which are just an example of the type of man he is, and I think it comes from his dad and his family.
"His word was better than what most people put in writing."
(With files from the New York Post)