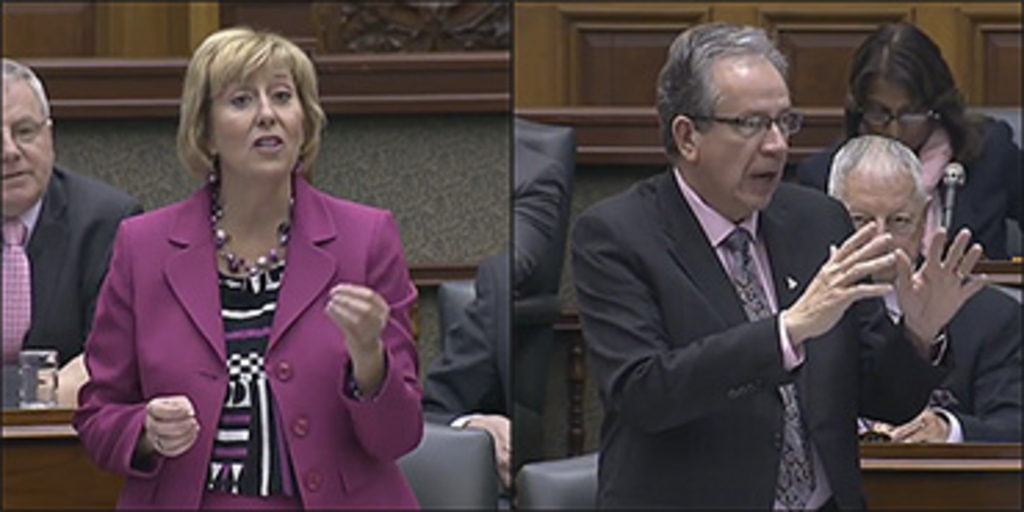 Today during Question Period, Ontario MPP Laurie Scott asked the Minister of Agriculture, Food and Rural Affairs, Jeff Leal why, in her opinion, the Liberal government "is no longer committed to the sustainability of the horse racing industry at Kawartha Downs."
Ontario Gaming East entered into a 20-year Casino Operating and Services Agreement for the East Gaming Bundle, which includes the OLG Slots at Kawartha Downs. Yesterday, Ontario Gaming East announced that it would be relocating the slots at Kawartha Downs to Peterborough, along with the construction of a new casino.
Estimates indicate the Township of Cavan Monaghan will lose $3 million in annual slot revenues, which Scott notes is used to fix roads and bridges. "This will only continue to strain the small budgets of municipalities like Cavan Monaghan," said Scott. "The government loves to talk about infrastructure, yet now that my township is faced with losing significant slot revenues, the government won't bat an eye."
"The loss of slots will ultimately close Kawartha Downs and the horse racing will be gone," predicted Scott, who stated this decision will have "a devastating impact not only for the municipality but for people who work directly and indirectly in the industry."
The statement also noted that "in 2013, the Minister said that there was a plan to maintain a share of slot revenues to support the horse racing industry, but yesterday's announcement shows otherwise."