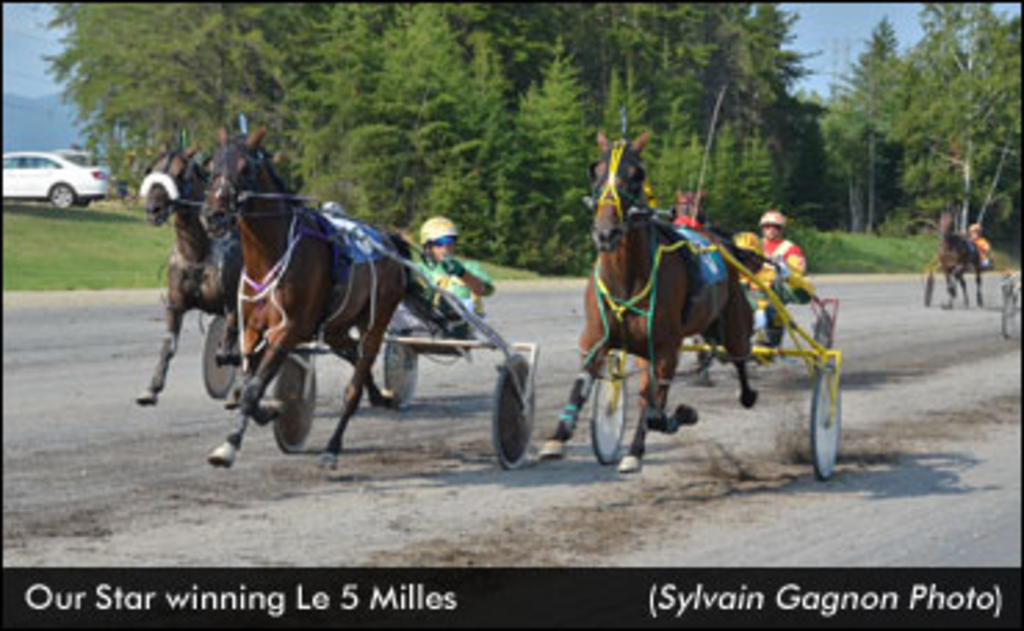 Trainer Herman Gagne earned his second consecutive victory in Quebec's historic Le 5 Milles race on Sunday afternoon at Hippodrome de la Vallée in Saint-Aimé-des-Lacs, Que.
Driven by Mario Charron, Our Star won the 104th edition of the $10,000 Le 5 Milles by a quarter-length over Ok Diablo and Denis St. Pierre, completing the 10 laps around the half-mile track in 12:40.1. Hockey Bum and Francis Picard finished one and a quarter lengths behind in third.
Gagne trains the five-year-old Rambaran gelding for owner Francois Morin of Beauceville, Que. The conditioner won the 2013 Le 5 Milles with Walbert, who finished fourth this year while racing from the Marc Andre Simoneau stable with Stephane Brosseau driving.
Our Star has won nine of his 23 starts this year, including the 1-1/2-mile and 2-1/2-mile legs of the Le 5 Milles prep series. Sunday's victory was his 25th lifetime and lifted his career earnings to $79,911.
To view results for Sunday's card of harness racing, click the following link: Sunday Results – St Aime Des Lacs.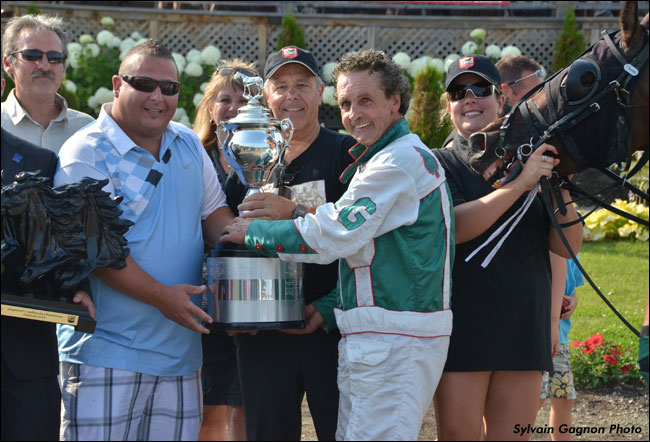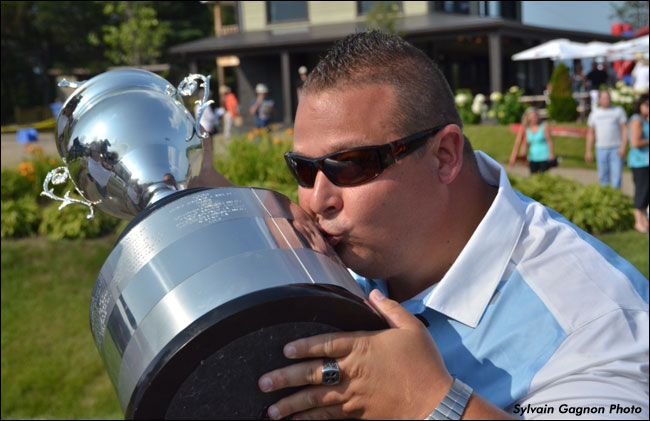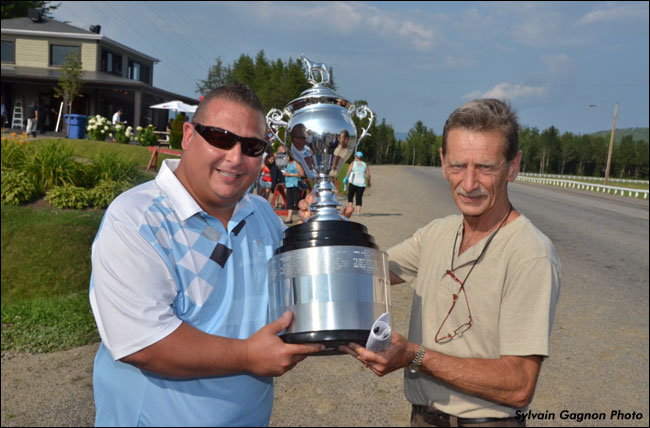 Standardbred Canada. All rights reserved. Use of this site signifies your agreement and compliance with the legal disclaimer and privacy policy.
---
Source URL: https://standardbredcanada.ca/extract/70582