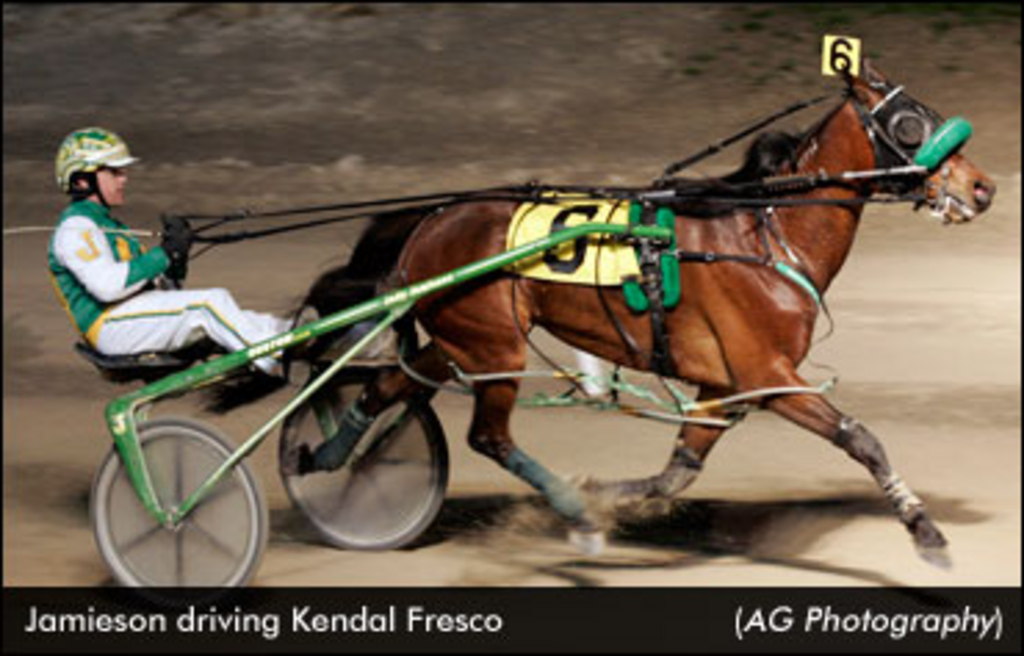 Jody Jamieson won a wide-open Ontario Regional Driving Championship in a heated battle right down to the finish line on Friday night at The Raceway at Western Fair District.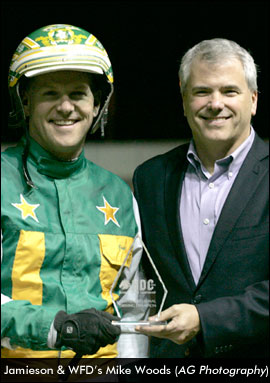 Jamieson and Ontario Regional runner-up Billy Davis Jr. will advance to the 2014 National Driving Championship on August 26 at Red Shores Racetrack and Casino at Charlottetown Driving Park.
Jamieson secured the victory in the final leg of the eight-race Ontario Regional, earning his third challenge win to give him a total of 67 points. Davis Jr. held on for second, finishing with 60 points. Rounding out the leaderboard were Doug McNair (56 points), Trevor Henry (47), Scott Coulter (43), J.R. Plante (36), James MacDonald (32), and Paul MacKenzie (29).
There was a new driver in the winner's circle through the first half of the challenge with Jamieson earning his first win in the fifth round aboard trotting mare Torches Angel. Davis was the first repeat winner in the next leg boosting him into the leading role despite two of his earlier mounts being scratched, but Jamieson closed out the competition with back-to-back wins aboard pacers Jeepers Creepers and Kendal Fresco to steal the spotlight.
A two-time World Driving Champion (in 2001 and 2011), Jamieson was set to defend Canada's title in the 2013 edition in France, but had to scratch from the event due to other driving commitments.
"I'm disappointed I didn't get a chance to go to France," said the 37-year-old resident of Moffat, Ont. "It was an experience Trevor [Henry] got to experience and I know he loved it. He met some great people and that's what it's about -- spreading the word about Canadian harness racing and meeting some great people. I'm excited to get to Charlottetown and I'm even more excited to try to represent Canada again in Australia."
Jamieson and Davis Jr. will face off in the national competition with the top point earners in the other regionals, including Brandon Campbell and Jim Marino, who advanced from the Western Regional on April 26. The Quebec/Eastern Ontario Regional will take place at Hippodrome 3R on June 17 and the Atlantic Regional will be held at Red Shores Racetrack and Casino at Summerside on June 28.
The winner of the National Driving Championship will represent Canada in the World Driving Championship in Australia in February and March 2015.
To view Friday's harness racing results, click on the following link: Friday Results - Western Fair.