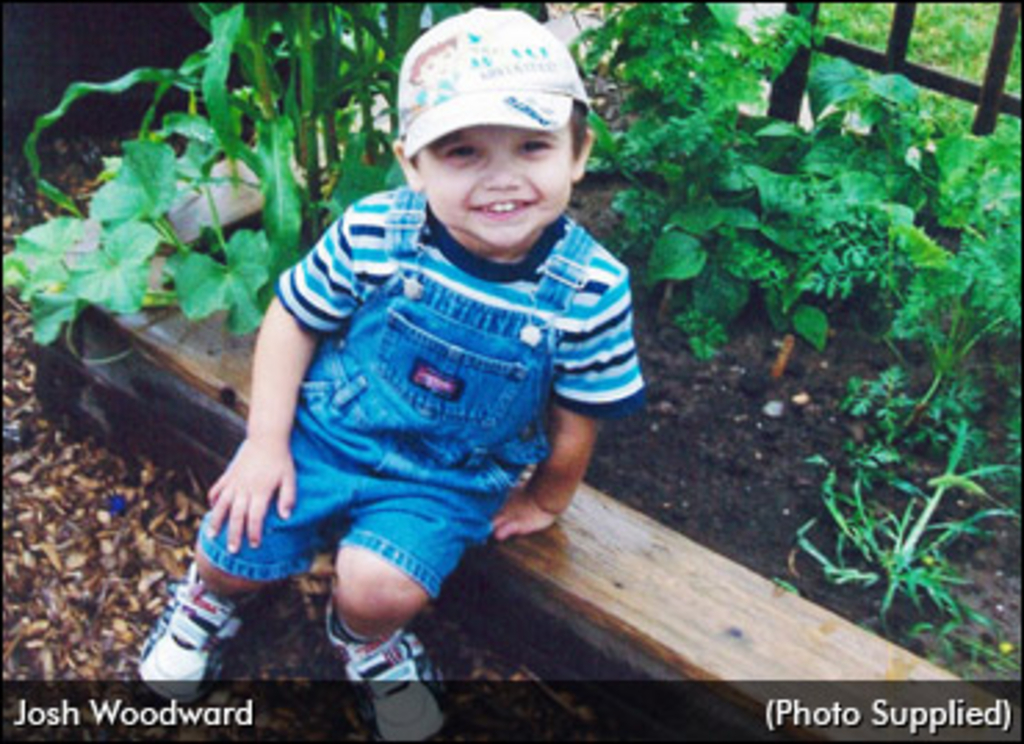 Friends and family of longtime harness racing participants Jason Woodward and Josie Robinson are rallying behind the pair as their four-year-old son Josh remains bedridden in Toronto Hospital for Sick Children.
Josh, 4, lives in East City of Peterborough with Jason and Josie. He was set to start Junior Kindergarten this past September. He was born with chronic kidney disease and his parents have always known that he would need a kidney transplant.
On August 29, 2013 his father donated his kidney to his son. Unfortunately, two weeks ago the kidney had to be removed as there was a fungus on the kidney. To add further complications, another operation had to be performed to ensure that there was not a blockage to his bowel.
There have been numerous blood transfusions and the doctors have to make sure that the fungus is totally out of Josh's body or it will make him sicker then he already is. Eventually, Josh will go on a wait list for another new kidney but at this point he needs to heal from these three major surgeries. He is expected to remain at Sick Kids for at least another six weeks.
Josh's parents have been taking turns staying with him at Sick Kids. With two other children at home -- Joel, 10 and Jacie, 12 -- and with both parent's wages being significantly decreased since the slots-at-racetracks program was removed, it is difficult for them to make ends meet. The cost of the travel back and forth to Toronto, the lost wages and unanticipated additional costs are taking a toll on the family.
"My wife and I are just trying to take it one day at a time and see how things go," Jason told the Peterborough Examiner.
On Sunday, November 24, there will be a fundraising event at The Venue in Peterborough from 1:00 p.m. until 4:00 p.m. This will be a family event meant for all ages with games, entertainment, light refreshments and drinks available. The organizers are looking to secure donations for raffle prizes and silent auction items in order to raise money for this family.
For more information, contact:
Erin Browne - 705 872 5668
Renee Greaves - 705 741 5784
Cathy Ducker - 705 768 1124
Charity Hannigan - 705 924 1110
Julie La Rush - 705 639 5068
Debbie McEachern - 705 939 8853
The organizers have also set up a special account for those wishing to make monetary donations.
Contributions can be made by visiting any branch of the TD and making a deposit to: Account # 607 5481 Transit # 3431.
UPDATE
Driver Doug McNair has informed Trot Insider that he will be donating his five per cent driving commissions from the Friday, November 15 card of racing at Woodbine Racetrack to help Josh.
"I first read about it on the Standardbred Canada website, and it breaks your heart to hear something like this," McNair told Trot Insider. "I immediately wanted to do something, and every little bit that people can contribute counts."
McNair advised Trot Insider that Anthony and James MacDonald will also be donating commissions from Friday night's drives and Anthony Haughan will be donating commissions from his Saturday drives as well.