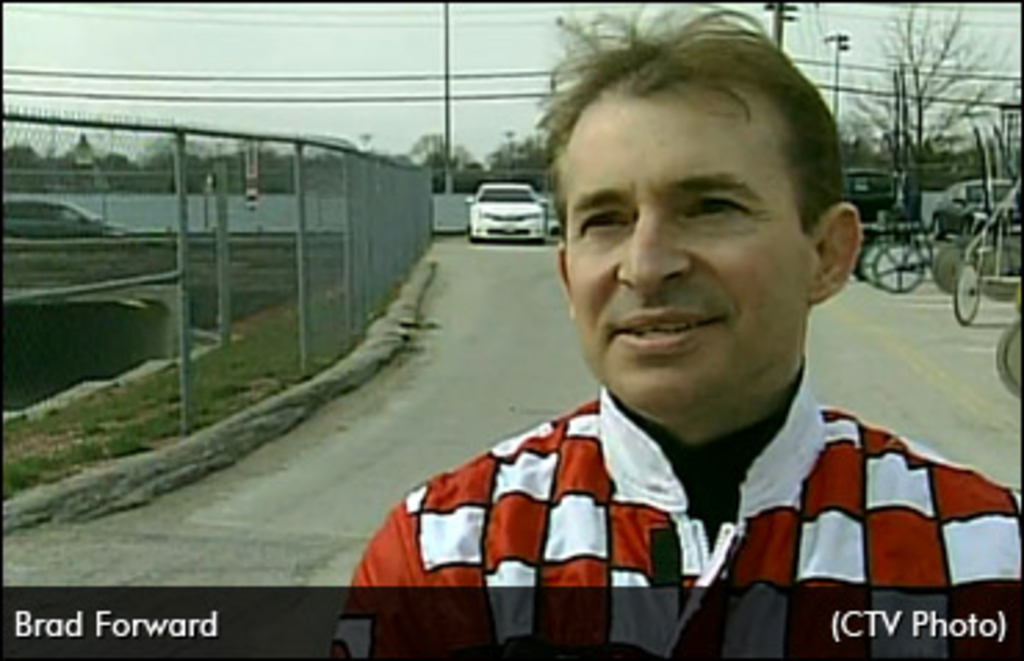 "The hardest thing was, you know, you've got your family and you just seem like you hurt so many people. I just felt like I was taking on the world at that point."
CTV London recently interviewed driver Brad Forward on his return to competition at Western Fair after his much publicized suspension was lifted, and then an injury earlier this year derailed and delayed his return to the London oval.
"You've got some rust on you, you shake the butterflies out of you and get used to being back in the bike because I haven't been on it for two years so just to get back to the stage you were at...I still don't think I'm there but I'm getting there."
Fellow driver and friend Doug McNair watched Forward this week at Western Fair and sees that the former O'Brien Award nominee hasn't lost his touch.
"I was really close with him back when I first started out and he helped me out a lot, teaching me the ropes and he was always high on me," McNair told CTV. "He's a natural talent and he's been great his whole life. I watched him drive here when he was racing here at London and he hasn't lost the touch yet."
Forward expressed his gratitude for the owners and trainers in Ontario's harness racing circuit that have felt confident in using his services since his return.
"If it wasn't for the trainers and owners, you wouldn't be anywhere so I owe a lot to those people."
To watch the full CTV video clip, click the following link: Forward Returns To Harness Racing.